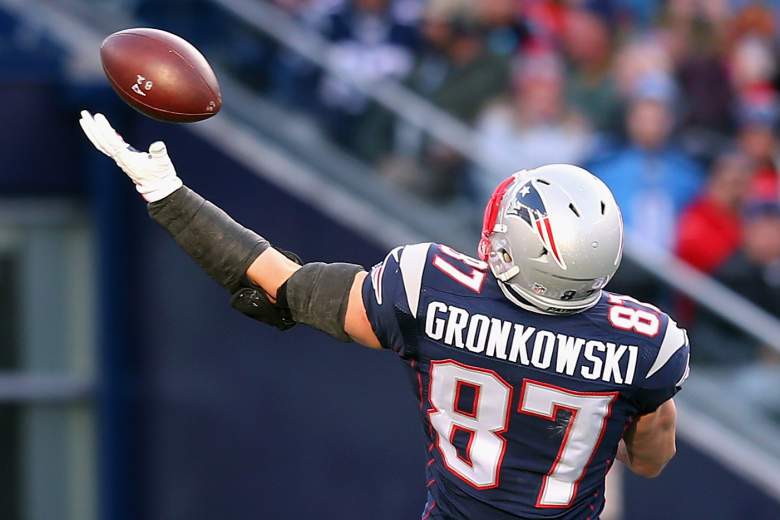 Written by Brian Murphy
17 February 2017
Rob Gronkowski, TE, New England Patriots
Let's begin with the man who is still the undisputed champion among fantasy tight ends. Even following the third major back surgery of his football career, Gronk will come with a first- or second-round price tag in drafts this summer. In his favor are his age (he'll turn just 28 in May) and his simply unmatched level of production. Gronkowski played in eight games this past season, didn't record a catch in two of them and if you extrapolate his numbers over a 16-game season, which would result in 1,080 yards and six touchdowns, Gronk still would have led his position in fantasy points -- and it would have ranked as just his fourth-best year in terms of fantasy goodness. However, I'll be staying away from him on draft day because the tight end position, rather suddenly, has become sneaky deep. Travis Kelce, Jordan Reed, Jimmy Graham, Tyler Eifert or Greg Olsen could end up as fantasy's No. 1 TE. If you want to look a little deeper, Hunter Henry, Cameron Brate, Kyle Rudolph look safe while Zach Ertz and Eric Ebron carry a lot of uncertainty as well as a lot of upside. And each one of that quintet will be on the board rounds after Gronk's name has been called. The name of the game in any draft is value, and with his growing list of debilitating injuries, Gronkowski carries more risk than reward (or value) at his current price point.
Keenan Allen, WR, Los Angeles Chargers
Allen hasn't played a full NFL game in more than 15 months. He is an outstanding possession receiver with some of the softest hands in the league. The problem, obviously, is that the rest of his body has betrayed him during his short pro career. He couldn't even make it to halftime of Week 1 before tearing an ACL. In 2015, a lacerated kidney cost him half the season, and he missed the final two games of the 2014 campaign due to a broken collarbone. As with Gronkowski, Allen should be healthy well before the 2017 season kicks off; it's just a matter of how he will fare once the contact comes. Any player who has played in just nine of his team's previous 34 games owns a ton of red flags, but that risk is kind of baked into Allen's early 2017 rankings, where he is viewed as a mid-to-low-end WR2. I think he is worth the risk at that level. Even in his lone 2016 appearance, Allen hauled in six passes for 63 yards. It's been clear for a while that he can be a dominant PPR commodity if he ever makes it through 16 games, something he has yet to do through four NFL seasons. If Allen lasts until the fourth round, go get him.
Eddie Lacy, RB, Free Agent
I don't think the Packers should re-sign Lacy, although that possibility remains. Perhaps Green Bay's brass doesn't believe Ty Montgomery can be an every-down running back (I disagree). Regardless, it will be interesting to see where Lacy ends up. His issues to control his weight have been well documented and following an offseason during which he slimmed down considerably, Lacy gained many of the pounds back and was placed on injured reserve in October due to an ankle injury. I will be watching his situation closely because it was just two years ago when he was a top-10 fantasy RB and he averaged 5.1 yards per carry last season. His tank is far from empty at 26. Besides my love for Montgomery, I'm hoping Lacy finds a new home, one that could install him as a lead back. He will surely come cheap in many fantasy drafts and I believe he has RB2 value left in him if he stays healthy and gets serious about keeping the spare tire off.