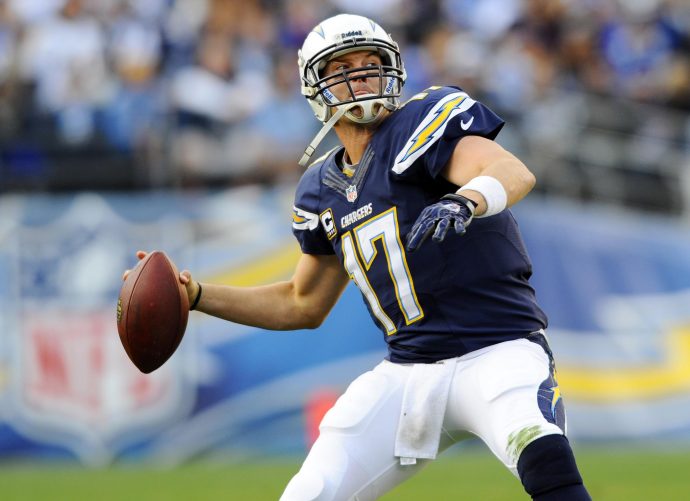 Written by Brian Murphy
04 November 2016
Here are the quarterbacks and running backs who have the easiest fantasy playoff schedules (Weeks 14-16), according to the strength of schedule chart on Scout Fantasy. We will cover wide receivers and tight ends next week.
QUARTERBACKS
1. Philip Rivers, San Diego Chargers
Rivers has been pretty up-and-down this season and doesn't exactly have a loaded receiving corps at his disposal. But the lack of a legitimate star wideout may not matter down the stretch as Rivers has the easiest playoff schedule of any quarterback. In chronological order, he gets to face the Panthers, Raiders and Browns. All of those teams rank among the top six in most fantasy points permitted to QBs. Carolina and Cleveland, in particular, reside in the top three.
2. Matt Ryan, Atlanta Falcons
Ryan is on pace to set career highs in completions, passing yards, touchdowns and, yes, fantasy points. Expect that pace to pick up as the regular season comes to a close; Ryan will take on the Rams, 49ers and Panthers during the fantasy playoffs. Considering how Ryan has already played well against much more difficult opponents (the Broncos and the Seahawks), he should have no problem with these lesser foes. Perhaps the only event that could keep him from helping many people win their fantasy leagues is a long-term injury to wide receiver Julio Jones.
3. Colin Kaepernick, San Francisco 49ers
You will most likely not be starting Kaep if you earn a playoff spot. But in case your starter gets injured late in the year, know that the dual threat has advantageous matchups against the Jets, Falcons and Rams awaiting him. 
4. Brock Osweiler, Houston Texans; 5. Dak Prescott/Tony Romo, Dallas Cowboys
RUNNING BACKS
1. Jonathan Stewart, Carolina Panthers
Stewart put up numbers Sunday that all of his fantasy owners should love; he got the carries (26), the yards (120) and the touchdowns (2). If he can produce those kinds of stats against the normally stringent Cardinals run defense, what's he going to do against the Chargers, Redskins and Falcons from Weeks 14-16. I'm sure those owners can't wait to find out.
2. Jeremy Hill/Giovani Bernard, Cincinnati Bengals
Either one of these two is worth acquiring for the stretch run. I think Hill possesses a tad more risk because he is somewhat game flow-dependant and doesn't see the field as much as Bernard when the Bengals are trailing. But with season-ending meetings with the Browns, Steelers and Texans ahead, I could easily see Cincy leading comfortably in at least two of those showdowns. Bernard, meanwhile, should be fine no matter the state of the game because he will always be the better receiving back and is still getting a very significant portion of the carries. 
3. Latavius Murray, Oakland Raiders
I don't doubt that Murray can take advantage of his matchups against the Chiefs, Chargers and Colts in the fantasy playoffs. The only question is whether the Raiders will trust him enough to make him their clear lead back and give him the amount of work he needs in order to take advantage. If he continues to garner at least 16 touches per game -- as he did in Weeks 7 and 8 -- he will be well worth inserting into your lineups when a championship is up for grabs. 
4. Doug Martin, Tampa Bay Buccaneers; 5. LeSean McCoy, Buffalo Bills