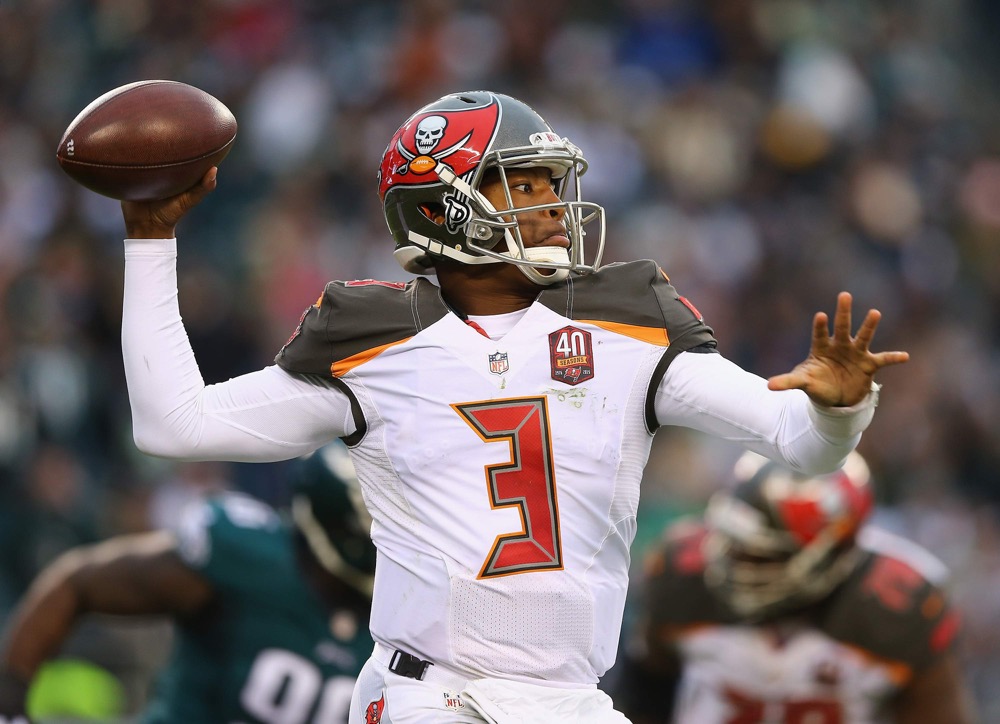 Hot
 * Jameis Winston, QB, Tampa Bay Buccaneers
Hello, Jameis. Winston was instrumental in the Bucs win over the Falcons in Atlanta, scoring 25 fantasy points. This was the most fantasy points scored by a quarterback vs. Atlanta since Aaron Rodgers had 27 points in 2014. That's something, as is the Bucs passing game potential headlined by Winston and Mike Evans. Though his Week 2 matchup at Arizona isn't ideal, Winston is on the verge of true QB1 status,
* Spencer Ware, RB, Kansas City Chiefs
Taking over at running back for the injured Jamaal Charles, who was out with a knee injury, Ware managed 25 fantasy points. Ware was a threat in the passing game, catching seven passes for 129 yards, and on the ground (70 yards). With Charles likely out another week, wear out your Week 2 opponent by using Ware against the Texans.
* Victor Cruz, WR, New York Giants
Not many people used the salsa dancer in Week 1. If you did, wow, that's crazy. Ease in when considering a player who missed tons of time with injury. But, here's the good thing either way: Cruz looked good, catching all four of his passes and scoring the game-winning touchdown. Expect his numbers to continue to go up as the season progresses if he remains healthy. 
Not 
* Dez Bryant, WR, Dallas Cowboys
So, about the QB situation in Dallas. The rookie Dak Prescott wasn't bad football-wise all things considered. However, Bryant had just one catch on five passes for eight yards. He was close to scoring a touchdown later in the game but he dropped it in the end zone. This was the third time Bryant was shut out in fantasy. Of course, the previous two times also came without Tony Romo under center. Keep starting Bryant, but it could be another rough week at Washington in Week 2.
* Adrian Peterson, RB, Minnesota Vikings
Peterson was commonly among the first choices among running backs for many fantasy owners. Those who started him were disappointed in his performance as he only mustered three fantasy points on 19 rushing attempts. This is his first bad fantasy game since 2008, where he also finished with just three points. Blame this on the presence of Shaun Hill at quarterback, which allowed the Titans to jam the line? Maybe, probably. Sam Bradford probably takes over in Week 2. Good. Keep going with AP, of course.
* Matt Jones, RB, Washington Redskins
At one point this summer, the second-year runner was a constant name on fantasy sleeper lists. Then he suffered a shoulder injury in Washington's second preseason game. Then the Redskins run attack labored like in Week 1 like it did for most of 2015. That they only rushed 11 times added to the frustration. The Redskins don't have any obviously better every-down options and Jones brings an impressive size/speed package. If he doesn't get it going by Week 2, the Redskins might consider doling out work to others by Week 3.