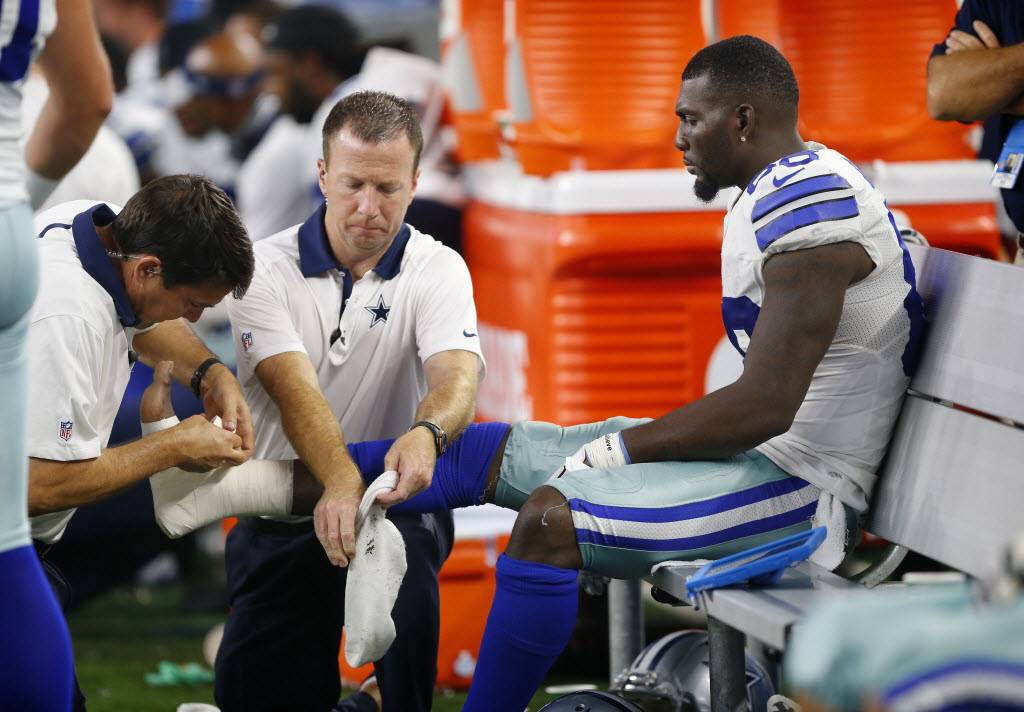 Breshad Perriman
Breshad Perriman is listed at WR2 on the Baltimore depth chart, even though he is going into his second NFL season without having played in a game. Perriman was selected in the first round of the 2015 NFL draft, but sustained a PCL strain in his right knee during training camp. He scared Ravens coaching staff when he suffered another knee injury during offseason workouts. Perriman is listed as questionable for the remainder of training camp and Week 1, but should be ready to play for the rest of the regular season. Perriman is a risk to draft because we have not seen him play in an NFL game, and he is known to be injury prone. Hold off on drafting him until we can see what he can do on the field.
Steve Smith Sr.
Steve Smith Sr. was out for the 2015 season after tearing his Achilles during Week 7. Though he has been rehabbing his injury during the offseason, he is still listed as questionable for training camp. Smith is listed as WR1 on the Baltimore depth chart and had received 73 targets in just seven games. If given the opportunity, Smith would be a valid flex player for a PPR league.
Sammy Watkins
Sammy Watkins broke a bone in his foot during the offseason. He has had corrective surgery and is expected to play during the regular season. However, his status for the preseason training camps is questionable. Watkins is talented, but has never consistent enough for me to play him in a regular fantasy lineup. When he gets healthy, Watkins is a solid flex play option.
Kevin Benjamin 
Kevin Benjamin missed last season with an ACL tear, but is ready to go for the 2016 season. With a top 10 fantasy QB, Cam Newton, throwing him the ball, Benjamin can easily be a WR2 option for fantasy owners. In the 2014 season, Benjamin caught 73 passes for 1,008 yards and 9 TDs.
Marquess Wilson 
Marquess Wilson re-broke his foot during minicamp. He was placed on the Physically Unable to Perform (PUP list) and will likely enter the season on the injured reserve list. His official status is doubtful to play at the start of the regular season.
Dez Bryant
Dez Bryant battled foot and ankle injuries during the 2015 season. However, he has healed and is expected to workout during training camp. If Bryant and his QB, Tony Romo can stay healthy, then Bryant is an easy WR1 pick. 
Jordy Nelson
Jordy Nelson missed last season with a torn ACL. He is probable for training camp, but has been working out with QB, Aaron Rogers. Nelson is regular season ready, and is an NFL player that should be picked up during your fantasy football draft.