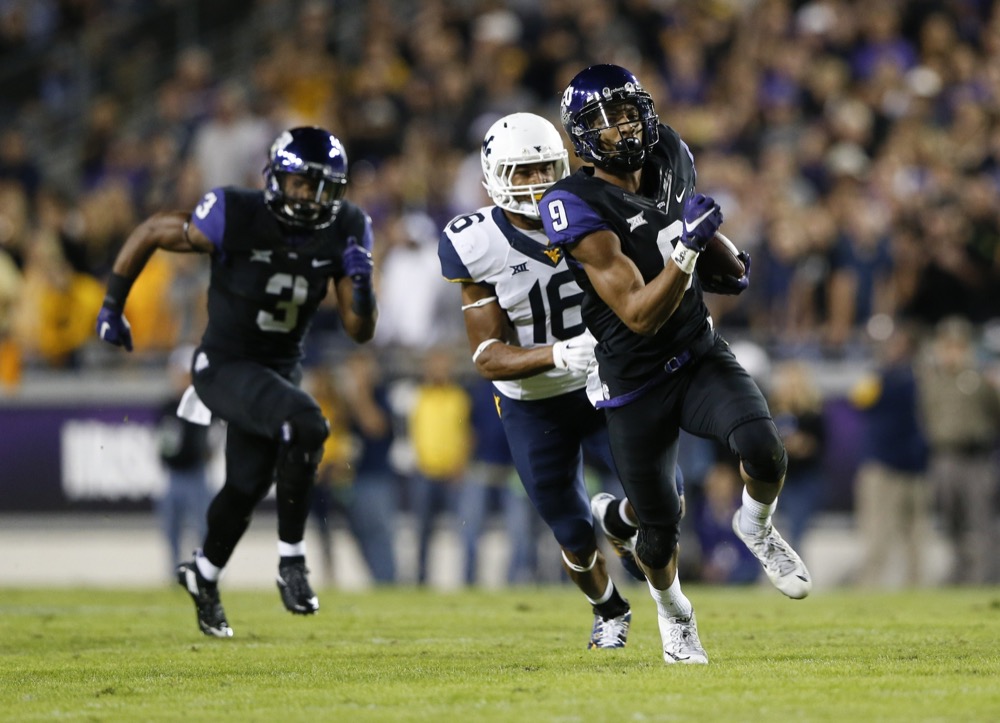 Written by Brian Murphy
16 May 2016
Browns WR Corey Coleman, No. 15 pick: The Browns need playmakers and, boy, did they land one in Coleman. He's a fantastic athlete with 4.40 speed and can accumulate big chunks of yards in a heartbeat. Head coach Hue Jackson will scheme ways to get the ball to him. The big question is: How often will Robert Griffin III or Josh McCown actually accomplish that? Coleman's first-year ceiling is as high as his floor is low. Best-case scenario, he's Odell Beckham Jr. lite. Worst-case scenario, those big plays come much too few and far between for fantasy owners to really care.
Texans WR Will Fuller, No. 21 pick: Fuller's selection kicked off a small late-round run on wideouts. He has plenty of speed, as his 4.32 40-yard dash attests. But playing across from DeAndre Hopkins won't leave many targets for him to share with Houston's other receivers. Like Coleman, Fuller is going to make some big plays. He just may not do a whole lot else or anything consistently. He will be a WR4 at best this year.
Redskins WR Josh Doctson, No. 22 pick: Redskins head coach Jay Gruden has already likened Doctson to A.J. Green. So, no pressure, kid. While he won't be as flashy as Coleman or Fuller in his initial year, Doctson does have very strong hands and, at 6-foot-2, should be a force from the start in the red zone. He is the Redskins' tallest wide receiver. He also doesn't shy away from making tough catches over the middle of the field. While his upside isn't out of this world, fantasy owners in deeper formats could do a lot worse than Doctson when looking for a WR3/4 and a necessary bye-week filler.
Vikings WR Laquon Treadwell, No. 23 pick: Teddy Bridgewater is going to absolutely love having Treadwell around. An Anquan Boldin clone, Treadwell makes up for what he lacks in speed with toughness, ball skills and solid yards-after-catch traits. He is going to be a safe target for a quarterback who needs a few of them. The Vikings don't throw a ton, but Treadwell is going to see more than a fair share of targets. Among the four first-round wide receivers, I think he will have the best first-year stat totals.