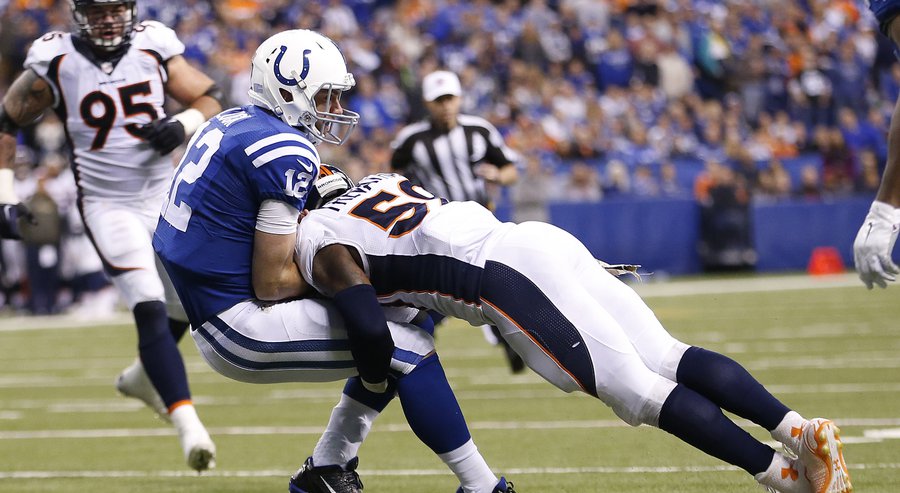 Andrew Luck made fantasy news headlines after suffering a lacerated kidney and torn abdominal muscle in last Sunday's game against the Denver Broncos. He is expected to be out for two to six weeks. Matt Hasselbeck, who took over the starting position when Luck was sidelined with a shoulder injury during Weeks 4 and 5, will take over the starting role once again. Hasselbeck threw for 495 yards, 3 TDs, and 0 INTs during his starting tenure. Under Hasselbeck, the Colts won both of their games. This is promising, because the AFC South is up for grabs. With Houston one game out and the Jaguars and Titans two games out, the Colts need to defend their top seed. Though the Colts are on a bye week, Hasselbeck will be worth adding because of the high-pass offense that Indianapolis plays and relatively soft defensive opponents.

After missing four games with a knee injury, Ben Roethlisberger left Week 9 with a foot sprain. Though there is no definite timeline for when Roethlisberger might return, Week 10 looks doubtful. Landry Jones will look to start against the Cleveland Browns this Sunday. Jones has participated in three games this season throwing for 456 yards, 3 TDs, and 2 INTs. If there are no other options for Week 10, Jones could be a QB2 option. Let's just hope that Roethlisberger can heal over the Pittsburgh Week 11 bye.

Teddy Bridgewater suffered a concussion during the fourth quarter in the Minnesota Week 9 contest against the St. Louis Rams. Over the eight games that Bridgewater has played this season, he's thrown for 1,670 yards and 6 TDs. Bridgewater has improved his passing game later into the season and has helped to elevate the Viking receiving corps. Though reports are saying the Bridgewater might be ready for Week 10, Shaun Hill will be the backup option if Bridgewater is not cleared.
The Dallas Cowboys are on a 6 game losing streak and desperately need starting QB, Tony Romo. Romo is expected to start in the Week 11 game against the Miami Dolphins. The Cowboys are 3 wins out from taking the NFC East. The division is weak, and the Cowboys still have a shot at making the playoffs. When Romo returns, he is a must add QB1. In the two games that he has played in, Romo has thrown for 551 yards, 3 TDs, and 2 INTs. The Cowboys are lacking in offense and need the boost of their starter QB.
For the best fantasy updates and most up-to-date sporting news, keep reading ASL!