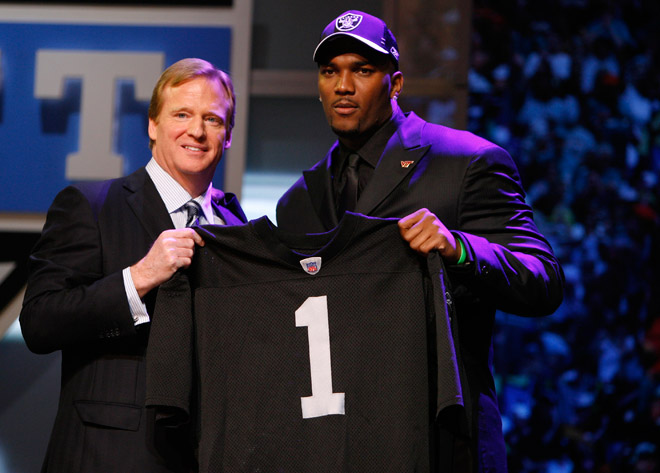 QB COLIN KAEPERNICK, Packers at 49ers

Niners' quarterback, Colin Kaepernick, struggles have continued into the new season as he continues to disappoint in fantasy updates.  Through three games, he's thrown just two touchdowns, both coming in week two, as opposed to four interceptions, all coming in week three.  Kaepernick has also failed to attain 200 yards passing in two of the first three weeks.  Week four brings arguably the NFL's best team, the Green Bay Packers, to Santa Clara.  While the Packers' defense isn't among the elites, they're allowing a modest 223 passing yards per game and have allowed just four touchdowns.  Given Kaepernick's inconsistent start, it's hard to see him matching the 19.9 projection "The Machine" has assigned to him.

RB JAMAAL CHARLES, Chiefs at Bengals

The Cincinnati Bengals are off to their usual regular season start.  They're 3-0 and quarterback, Andy Dalton, has thrown just one interception.  Week four will bring the 1-2, Kansas City Chiefs, to Paul Brown Stadium for a matinee.  Chiefs' running back, Jamaal Charles, has been a roller coaster through the first three games.  He's rushed for more than 100 yards just once but has five all-purpose touchdowns.  He also lost two key fumbles in week two's matchup against the Denver Broncos.  The matchup against the Bengals' defense isn't a favorable one.  The Bengals are giving up just 76.7 rushing yards per game, ranking them 5th in the NFL.  They've also forced two fumbles and have yet to allow a rushing touchdown.  Seeing as though the Chiefs are allergic to wide receiver touchdowns, Charles may have to reach the end zone through the air.  "The Machine" sees an overreaching 19.3 from Charles.

WR ODELL BECKHAM JR., Giants at Bills

The focus of a lot of offseason sporting news, Beckham Jr. may be a candidate to struggle this week.  After a lethargic performance in week one, Giants' Pro Bowl receiver, Odell Beckham Jr., has hauled in a total of 225 yards and two touchdowns in the last two weeks.  Beckham Jr. and the Giants will travel to Buffalo to face Rex Ryan's Bills.  Currently, the Bills rank 31st in the NFL at passing yards allowed per game with 327.  However, this statistic is a tad skewed.  In week two, Patriots quarterback, Tom Brady, went into Buffalo and threw for 466 yards, three touchdowns, and no interceptions.  The Patriots scored 50 points to beat the Bills, 40-32.  Weeks one and three were a different story.  The Bills' defense gave up less than 300 yards passing to both Andrew Luck and Ryan Tannehill.  They also managed to collectively intercept five passes.  This being told, the Bills will definitely be a tough matchup for Eli Manning.  "The Machine" projects Beckham Jr. to be the 4th highest scoring receiver in week four.  I wouldn't hold your breath, as Eli is bound struggle and turn the ball over.

TE MARTELLUS BENNETT, Raiders at Bears

Bears' Pro Bowl tight end, Martellus Bennett, is off to a poky start in 2015.  He's scored just one touchdown through three games and has failed to surpass 60 yards receiving in a single game, keeping him out of the fantasy news.  This due in large part to the tough schedule the Bears have faced along with the injury to the Bears' starting quarterback, Jay Cutler.  In week four, the Bears will play host to the 2-1, Oakland Raiders.  "The Machine" predicts Bennett to be the top scoring tight end in week four with approximately 15.0 points.  With Jay Cutler's playing status still up in the air, it's hard to see Bennett achieving as much.  If it wasn't clear before, it's clear now that Jimmy Clausen isn't fit to run an offense in the NFL as he was unable to put the Bears in scoring position.  Bennett owners, keep a close watch on who will be behind center for the Bears on Sunday.