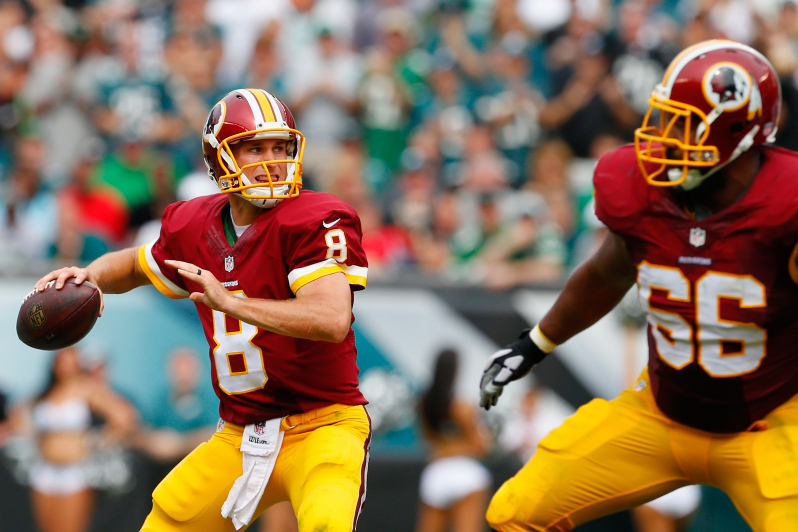 * The Washington Redskins announced that Kirk Cousins will be the starting QB. The announcement came after Robert Griffin III was injured in a preseason game against the Detroit Lions with a possible concussion. The question of whether RGIII would be able to play in the season opener prompted head coach, Jay Gurden, to name Cousins the QB starter for the season. Though the Redskins have been looking for consistency in the position, Cousins may not necessarily be the answer. Last season Cousins threw for 1,710 yards, 10 TDs and 9 INTs. Cousins is a turnover machine. Coupled with the weak Redskin O-line, Washington may be back to a broken offense and a disappointing season.

* Fantasy owners who drafted Tom Brady are looking for a quick return to the field by the QB. In an effort to settle with the NFL, Brady supposedly offered to sit out for a one-game suspension instead of the prescribed four. However, as the NFL and Brady were not able to reach a decision, a federal judge will decide if the QB will sit out. Stay tuned to see if Brady will be able to play in Thursday's home opener against the Steelers.

* The Green Bay Packers suffered a huge blow when starting WR, Jordy Nelson, had a season ending ACL injury during a preseason game. Now, WR Randall Cobb has been injured with an AC joint sprain. The shoulder injury may keep Cobb out of the Packers' Week 1 game. If Cobb is not ready for Week 1, WRs Jeff Janis, Devante Adams, and Ty Montgomery will have to pick up the receiving slack. In the Fantasy realm, the only receiving target worth drafting for the Packers is TE Andrew Quarless, who received for 323 yards and 3 TDs last season.

* Fred Jackson, who was once a top 15 Fantasy RB, has been dropped by the Buffalo Bills. After a couple of disappointing seasons and lingering injuries, the Bills and Fantasy owners were often left frustrated. The veteran is now seeking to sign as a free agent. Jackson led the Bills in rushing last season with 525 yards and 2 TDs.

* Trent Richardson was also cut by his team, the Oakland Raiders. The former Colt turned Raider was in the first round of Oakland cuts that resulted from his lack of production in the preseason. The former Colt led the team in rushing yards with 519 yards and 3 TDs, but there's no telling who might sign the newly released RB.
Keep reading ASL for the best sporting news around!