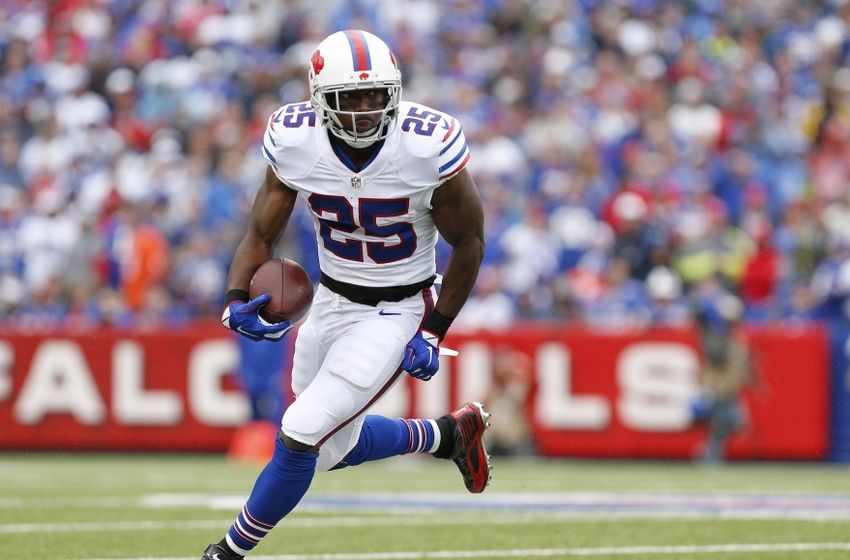 Lamar Miller vs. Alfred Morris
Both running backs are coming off over 1,000 rushing yard seasons and they also had eight total touchdowns. Even though Miami have some great additions to their passing game, Miller is still the primary back, and should receive plenty carries, and some targets in the passing game. Robert Griffin III is coming back from an injury so Washington will likely slowly get him re-adjusted to the offense while Morris carries the workload. It should be a great game for both backs.                                                                                                                            
Frank Gore vs. LeSean McCoy
Gore is over thirty years old, and McCoy is dealing with a hamstring injury, but both backs should not be counted out for week one. Colts head coach has reiterated multiple times this offseason that Gore will receive a heavy workload this season, and this first game should be a great preview of it. McCoy is expected to be ready by the season opener, and Bills head coach Rex Ryan, who loves running the ball, has also stated that he plans on giving McCoy a great amount of carries this season. The former Philadelphia Eagle could be even more relied on in week one if running backs Fred Jackson, Boobie Dixon, and Karlos Williams are still injured. Both backs should be in for a big game.
Justin Forsett vs. C.J. Anderson
Both backs were huge surprises last year, as Forsett benefitted from the sporting news of Ray Rice being gone in Baltimore, and Anderson (one of the biggest names in fantasy news last season) took the lead back role, outperforming Montee Ball, who had high expectations last season. It's expected by many that Forsett and Anderson are just one year wonders, especially with Forsett only being a couple months away from thirty years old. However, both backs are sleepers for this season, and could even outperform their previous seasons. This game should be a shootout between Peyton Manning and Joe Flacco, but expect these running backs to get a fair share of carries, and get a decent amount of looks in the passing game.
Jordan Matthews vs. Julio Jones
Even though it seems Jones should easily outperform Matthews, Matthews should not be slept on in this game. The Eagles have Sam Bradford now, who loves to throw deep, and is expected to be ready to go by week one. Jeremy Maclin is gone, and Matthews has drawn raves this offseason by how he great he's practicing  as the number one receiver. Both receivers have a unique blend of size of speed, and are both the primary target in the passing game, so expect both receivers to play very well.