Indianapolis Colts: Coby Fleener and Dwayne Allen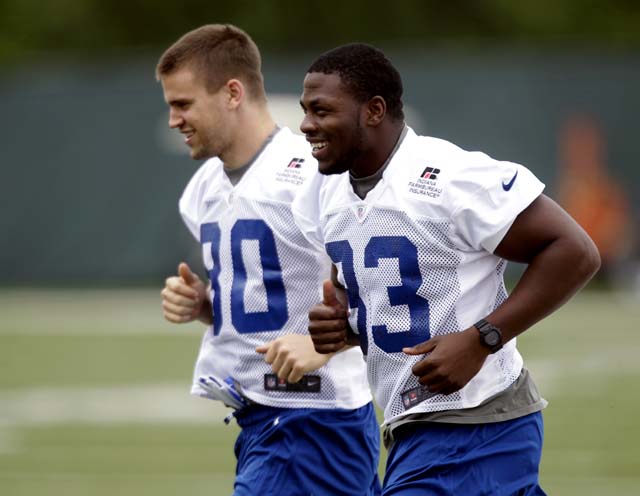 Believe it or not, these two tight ends caught the same amount of touchdowns that Reggie Wayne, T.Y. Hilton, Hakeem Nicks, and Donte Moncrief had last season. Both Coby Fleener and Dwayne Allen are solid options for your fantasy team next season, but which one will be the starter?
Coby Fleener
Fleener is the every-down tight end that has been with quarterback Andrew Luck since their Stanford days. Coby has the speed to challenge defenders, the athleticism and height to go up and get the ball, and the stats to back it up. Last season he caught 51 passes for 774 yards, and eight touchdowns. Though Fleener is the favorite to get more snaps, he plans to work on his consistency this offseason after dropping three potential touchdown passes in 2014.
Dwayne Allen
After missing 15 games in 2013 due to a hip injury, Dwayne became a vital red zone target for Andrew Luck last season scoring eight times on 29 catches. Allen hasn't been the same since his rookie year but he was still able to find the endzone in 2014. Although he had a great first nine games, scoring seven times last season, he sprained his ankle in week eleven against the Patriots and didn't play very well for the rest of the regular season. Injuries do seem to be a problem for Allen but if he can stay healthy, you could expect more than eight touchdowns next season.
Prediction : Coby Fleener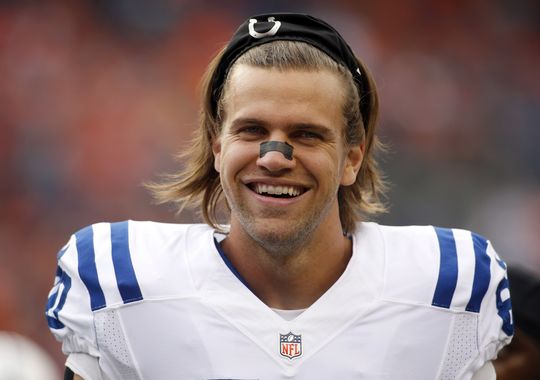 Fleener can play every down, no matter the field position or situation which is more than what Allen has shown. Allen will get plenty of red zone targets, but Fleener will too, in the red zone, and out.
Green Bay Packers : Andrew Quarless and Richard Rodgers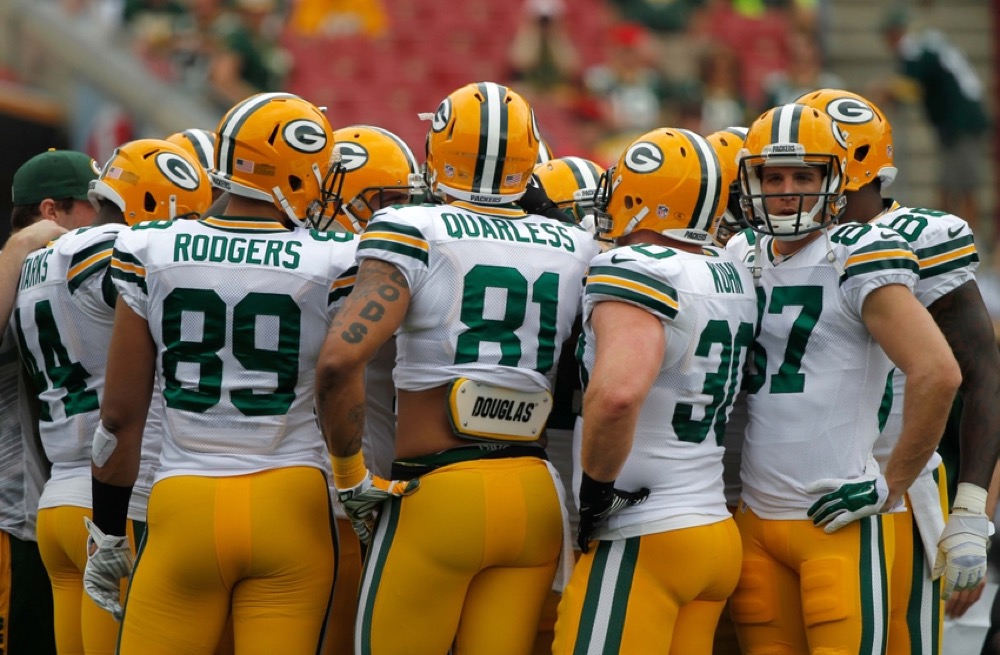 The tight end position really hasn't been that important to the Packers since Jermichael Finley was carted off the field in 2013. With another rising receiver in Davante Adams, these tight ends may not receive many targets, but with Aaron Rodgers as your quarterback, you can bet that they will make good on the passes that they do get.
Andrew Quarless
Well within the next week this part of the article could be obsolete. Andrew Quarless was recently arrested for firing two gunshots during an argument with a group of women on July 4th. The team has said little about the incident but I'm sure this will have some type of impact on the competition if they do decide to keep Quarless. The team released a statement Sunday, "We are aware of the matter of involving Andrew Quarless and are in the process of gathering more information. We will withhold further comment." Last season, he led the Packers' tight end group in all receiving stats including receptions, yards, touchdowns, and targets. If Quarless is not cut by the team, he will have to prove himself not only on, but off the field as well.
Richard Rodgers
Quarless' latest issue may have opened the door for Richard Rodgers to start next season for the Green Bay Packers. Richard had 20 receptions for more than 200 yards and two touchdowns in 2014. Head coach Mike McCarthy was asked earlier this year how Rodgers has developed this offseason, "Richard has a hell of a home run swing...Richard's just more comfortable, has taken that next step...the first year they're just trying to learn and play in a game...now, having a chance to look back at all the video, it's a little more natural for him. He's focusing more on his technique and fundamentals and what the defense is doing." These are words that sound promising for the young tight end and seems to be the favorite going into training camp.
Prediction : Richard Rodgers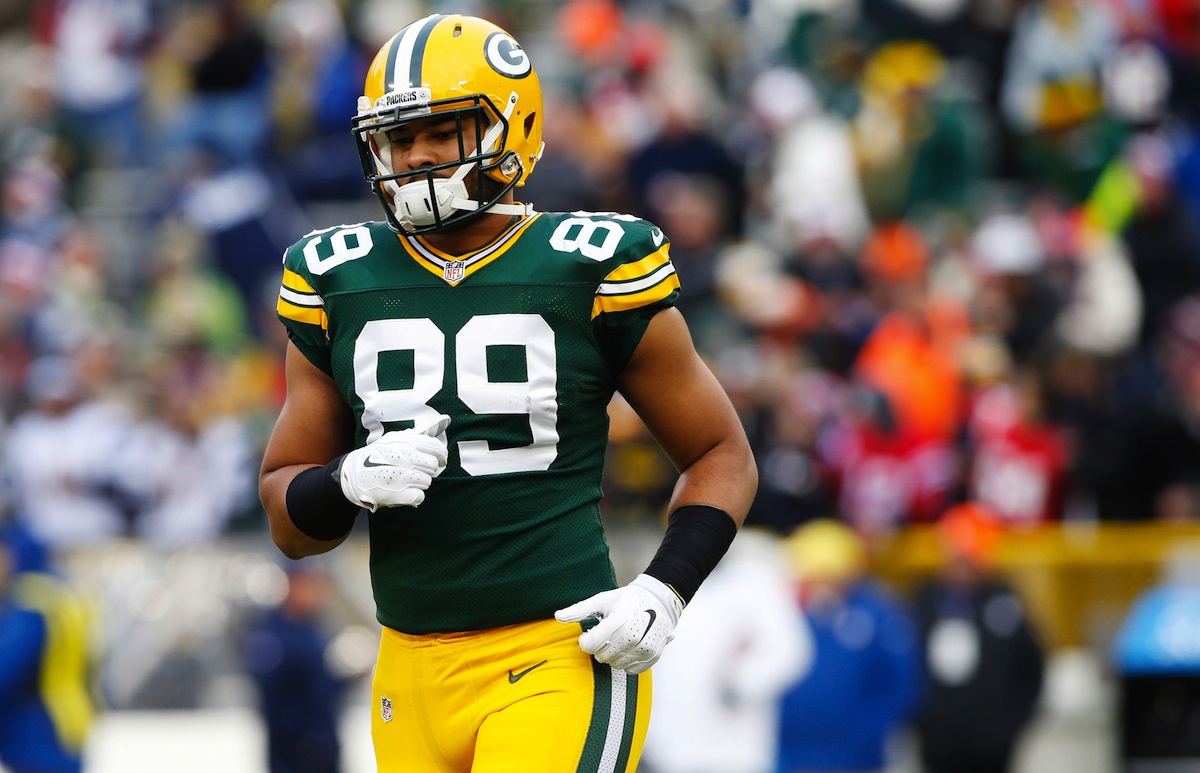 Rogers had shortened any gap that there was between him and Quarless this offseason and Andrew's recent troubles will give Rogers the one spot on the roster.