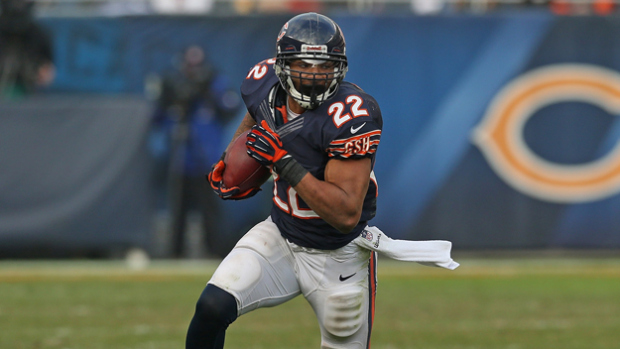 Bears Head Coach John Fox's coaching history insists he'd advocate timeshare in the backfield, but he is not against using RB Matt Forte as the sole feature back. Forte has gotten significant production as a tailback in both the running and passing games and is still one of the game's top fantasy football keepers.
HC John Fox has exhibited his love for the split-carry system while coaching in the past at the Carolina Panthers (DeAngelo Williams and Jonathan Stewart), and the Denver Broncos (C.J. Anderson, Montee Ball and Ronnie Hillman), but the situation in Chicago is much different. Forte has been able to contribute heavily as a versatile asset to both the running and passing games. Don't expect to find any fantasy sleeper picks in the Bears backfield unless Forte goes down with an injury.
Forte is coming off yet another impressive season, as he picked up 1,846 all-purpose yards, and 10 total touchdowns. As a rusher alone, he broke 1,000 yards and 6 TDs in what was a disappointing 5-11 season for the Bears.
Chicago has 3 very mediocre running backs following Forte on the depth chart in second-year back Ka'Deem Carey, rookie Jeremy Langford, and former Falcons tailback Jacquizz Rodgers. None of these backs should receive more than 50 carries next season, leaving Forte with a ton of carries to deal with. More than just as a rusher, Forte could possibly even pick up more touches in the passing game in 2015 with the departure of Brandon Marshall.
Brandon Marshall, along with Matt Forte and Alshon Jeffery, was one of 3 major targets for QB Jay Cutler last season, and his targets will need to be picked up by the rest of the offensive unit. Matt Forte should capitalize on Marshall's absence, and put together another successful season. Consider Forte a top-5 RB heading into 2015 in standard fantasy formats.
Keep reading ASL for the latest NFL fantasy sleepers!