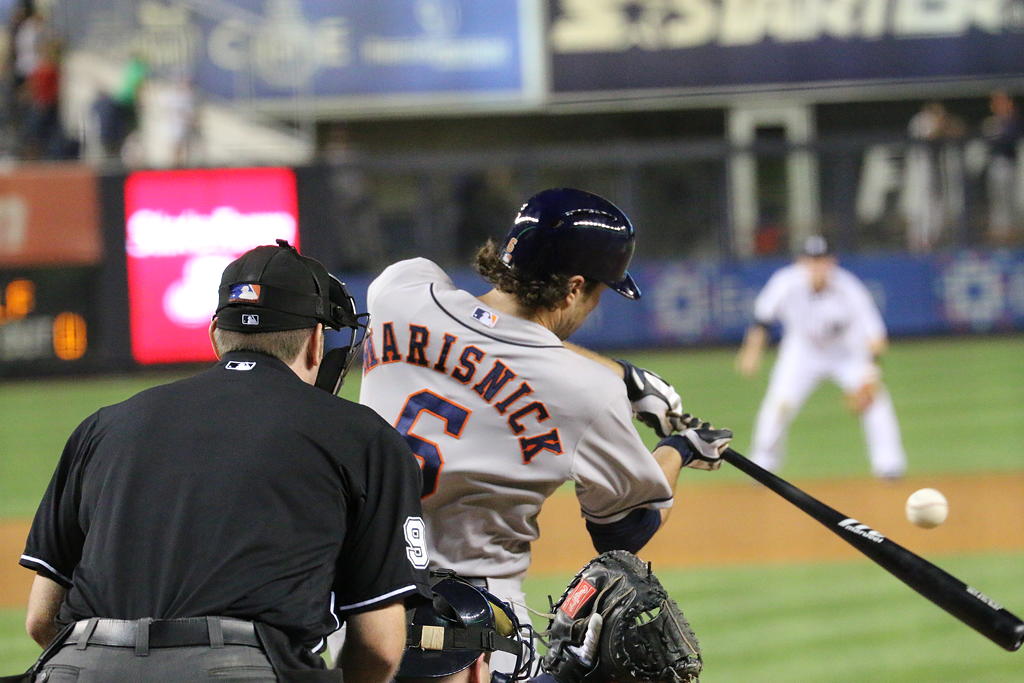 Fantasy Sit Start
Start
Jake Marisnick- Houston Astros
The Astros as an entire team are on fire and headline this week's sit or start report. A big reason for Houston's success is their young talent, specifically Jake Marisnick. Over his last 15 games he's batting .400 with two home runs and six steals. The young 24-year-old can do it all, with the speed and power combination. Surprisingly, he's playing better than his teammate George Springer. Right now Marisnick is a must start, and deserves a spot on your team.
Brett Cecil- Toronto Blue Jays
Cecil hasn't exactly excelled in any category this season, but he deserves a start in your fantasy lineup simply for the saves he will tally. Cecil broke Toronto camp as the team's closer. But, following some poor performances lost the job to Miguel Castro. Now Castro has struggled and was sent down to Triple A Buffalo, opening the door yet again for Cecil. He likely won't squander the opportunity. Saves are one of the most difficult stats to gather in fantasy baseball, so if you're looking for someone off the free agent page, search Cecil.
Sit
Taijuan Walker- Seattle Mariners
Walker has an ERA over eight currently with a WHIP above two. He's really only had one solid outing this season, coming on April 27 against the Rangers. Outside of that he has been very hittable and given up large run totals. It's unfortunate because Walker has a high upside and great stuff. But currently, he isn't producing on the baseball field or in the fantasy realm.
Kris Davis- Milwaukee Brewers
No not that Chris Davis. Kris Davis with a K and the Brewers jersey on his back. Yes, it's time to sit Kris Davis. Over his last seven games Davis is batting .063. His only hit in that span was a solo home run, erasing some goose eggs from his bleak stat line. On the whole season his average dropped to .209 and he's only knocked in five RBI. Kris Davis certainly has some things to figure out (as do the entire Brewers team). Until he does, keep him on your bench.
For the latest in fantasy football start and fantasy baseball start info, stay tuned to ASL!