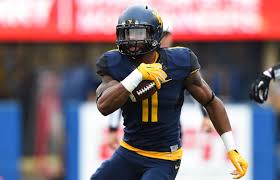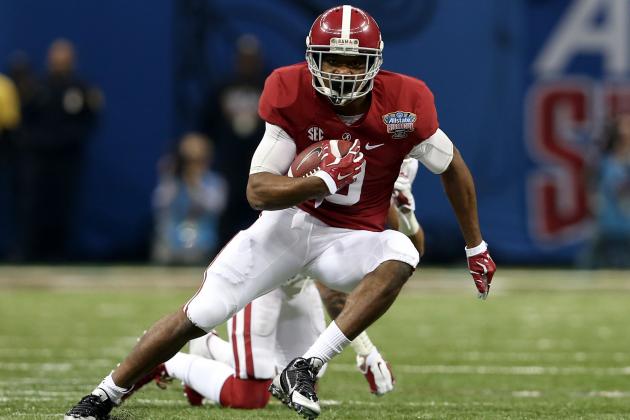 College standout WRs Amari Cooper and Kevin White were both top ten picks in this year's NFL Draft, but which one has the potential to develop into one of the top fantasy football keepers for a dynasty leagues? Both receivers were outstanding in college, so you can't really call them fantasy sleepers picks, but both players are coming into very different team situations. If last year's NFL trends have any impact on the developments for this season, White should be very productive with the Chicago Bears offense, but Cooper's chance for instant success with the Raiders will be much more hard to come by.
Cooper had a stellar season with Alabama last year, coming up with 124 receptions for 1,727 yards and 16 touchdowns, but his experience as a professional will be a much taller order. Alabama is a college football powerhouse, whereas the Oakland Raiders have been one of the worst team's in the league for the past decade. The Raiders ranked dead last in offense last season, posting just 282.2 yards per game.
More specifically, Oakland's passing attack ranked 28th in passing yards with 3,456 total, and 216 receiving yards per game. Cooper will have to deal with the young and inexperienced QB Derek Carr throwing to him, which might not bode well for his success. Though his first season might be rough, hopefully Amari Cooper and Derek Carr can grow together, and make each other better moving forward. Thankfully for Kevin White, he won't have to wait to develop as a force in the NFL.
Like Amari Cooper, Kevin White also had an impressive 2014 season at West Virginia, as he racked up 1,447 receiving yards and 10 touchdowns on 109 receptions, and should be able to continue his success at the next level. The Bears did not have the greatest offensive season in 2014, but Kevin White should be able to help QB Jay Cutler get back to form. Chicago was a middle-of-the-pack passing team a season ago, as they ranked 14th in 4,035 total passing yards, at 252.2 yards per game. Kevin White will have big shoes to fill after the departure of Brandon Marshall, but he should not have too much trouble. White will find many open looks with WR Alshon Jeffery commanding the attention of opposing defenses.
Kevin White could certainly be in for a 1,000 yard rookie season, but Amari Cooper might not be so lucky.  However, both have the potential to be NFL fantasy sleepers this season.