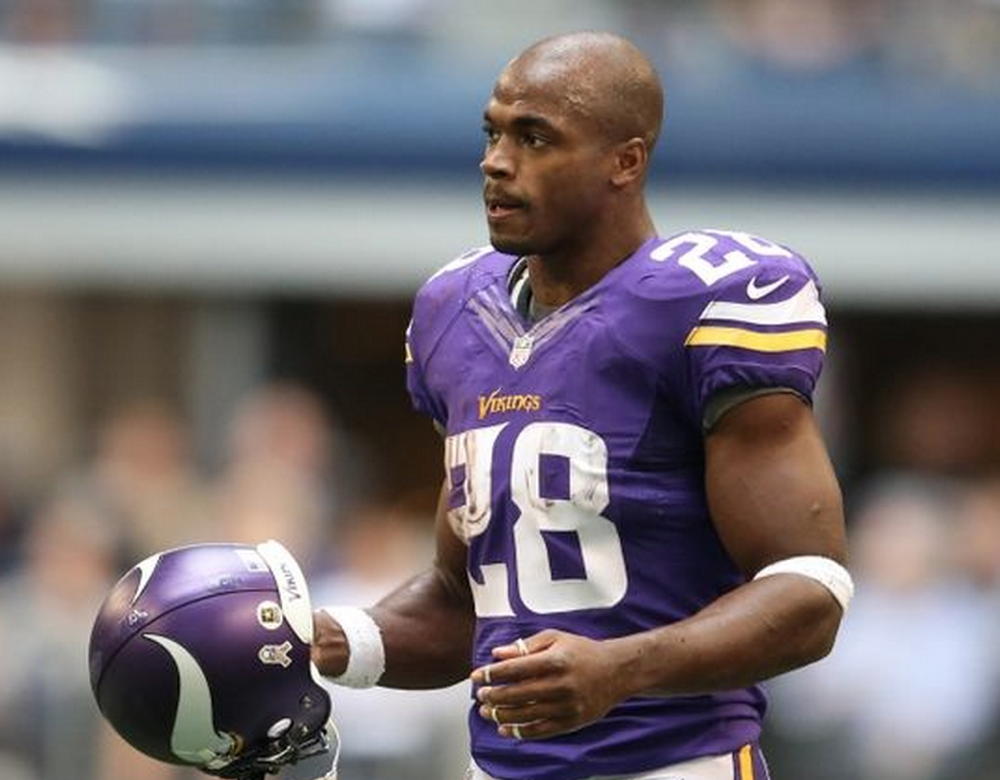 NFL Fantasy Sleepers and Fantasy Football Keepers - 
The Jaguars and Buccaneers seem to be the only teams left in the running to acquire Adrian Peterson from the Vikings. Peterson is still on the list of top fantasy keepers, but is all but done in Minnesota. The Vikings are demanding a steep price to acquire the embattled running back which has pretty much scared away Dallas and Arizona as potential landing spots.
Both Jacksonville and Tampa Bay would benefit greatly from the arrival of Peterson, but the Jaguars seem to have the most gain by adding A-P. Peterson would bring a much needed veteran presence to a youthful and inexperienced Jaguars offense, led by second-year QB Blake Bortles. The Jags have already added the stretch TE Julius Thomas, and with AP, they should be able to significantly increase their scoring output.
The Jaguars finished 3rd in the AFC South at 3-13 and their underwhelming offense is to blame. With a large amount of 3 and out drives, the Jags defense didn't get to rest much, and they got trampled. On average, the Jags lost by around 10 points per game, even taking into account the 3 wins they had.
Last season, Jacksonville was last in the league, only putting up 249 total points, which comes out to roughly 15.6 points per game. Just for perspective, the sum of points scored for Peterson's and Thomas' best scoring seasons (2009 and 2014 respectively), the two combined for 217 points (31 TDs).
Peterson would fit in well with this offense, and help Bortles limit his mistakes by alleviating some of the pressure off the passing game. Adrian Peterson wouldn't need to fight any other RBs for snaps, and could easily post his 7th 1,000+ yards, 10+ touchdown season.
Stay tuned to ASL for the latest in fantasy sleeper picks!