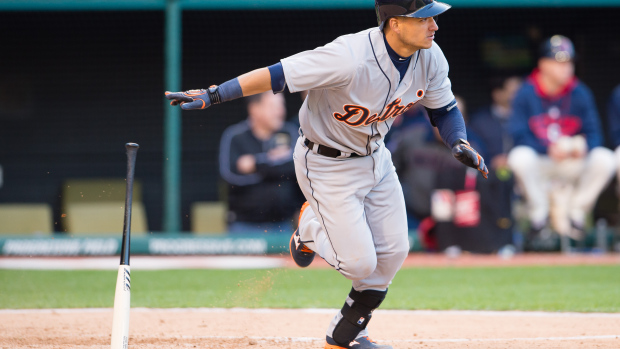 In this week's fantasy sit start report, we look at a pair of red hot batters and two long time starters who should be benched until further notice.
- Start -
Jose Iglesias- Detroit Tigers
After an injury plagued 2014, Iglesias has rebounded splendidly. Considering that his injuries were in his legs, the shortstop has shown excellent speed grabbing four steals in the young season. He's also batting .439 and has four doubles. In his last seven games, he has stayed hot, batting .421. In a packed Tigers lineup, Iglesias should score plenty of runs and steal a good amount of bags. Shortstops are hard to come by nowadays, and Iglesias is a solid one for your starting lineup.
Lorenzo Cain- Kansas City Royals
Cain leads the league in OBP at .491 which is imperative to his style of game. He's already stolen four bases on the season and scored a league leading 12 runs. Oh, and his .414 average can't hurt. In MLB outfields often full of easy to find power, Cain could be perfect to win over the more difficult 5x5 statistical categories. Give him a start, especially if you need that speed in the lineup.
- Sit -
Ben Zobrist- Oakland Athletics
Zobrist is putting in a fine first campaign with the Athletics. He's batting .269 with five doubles and four walks. He also is the ultimate utility man, fantasy eligible at second base, shortstop and outfield. However, he is day to day currently after receiving a cortisone shot on Monday. He is expected to be out several days. Also, over his last seven games he has struggled, going 2-12. Hopefully he gets back to his normal self once recovered, but for now, Zobrist should seat himself on your bench.
Elvis Andrus- Texas Rangers
It saddens me to be sitting the namesake of my fantasy baseball team (Sippin On Gin Andrus), but this is an objective, "what have you done for me lately" game. Andrus is batting .164 so far this season in 55 at bats and just .190 in his last seven games. He hasn't walked once either, keeping him off the base paths even further. That hinders his chances to steal bags (one in 2015) and score runs (five in 2015). The power has never been there for Andrus either, hitting a career high six home runs in 2009. Currently, Andrus is struggling in all of the fantasy baseball statistical categories. He may be a name you can recognize (and certainly one worthy of a team name pun) but he isn't worthy of a start with his play currently.
Keep reading ASL for the best fantasy football start and fantasy baseball start guidance!