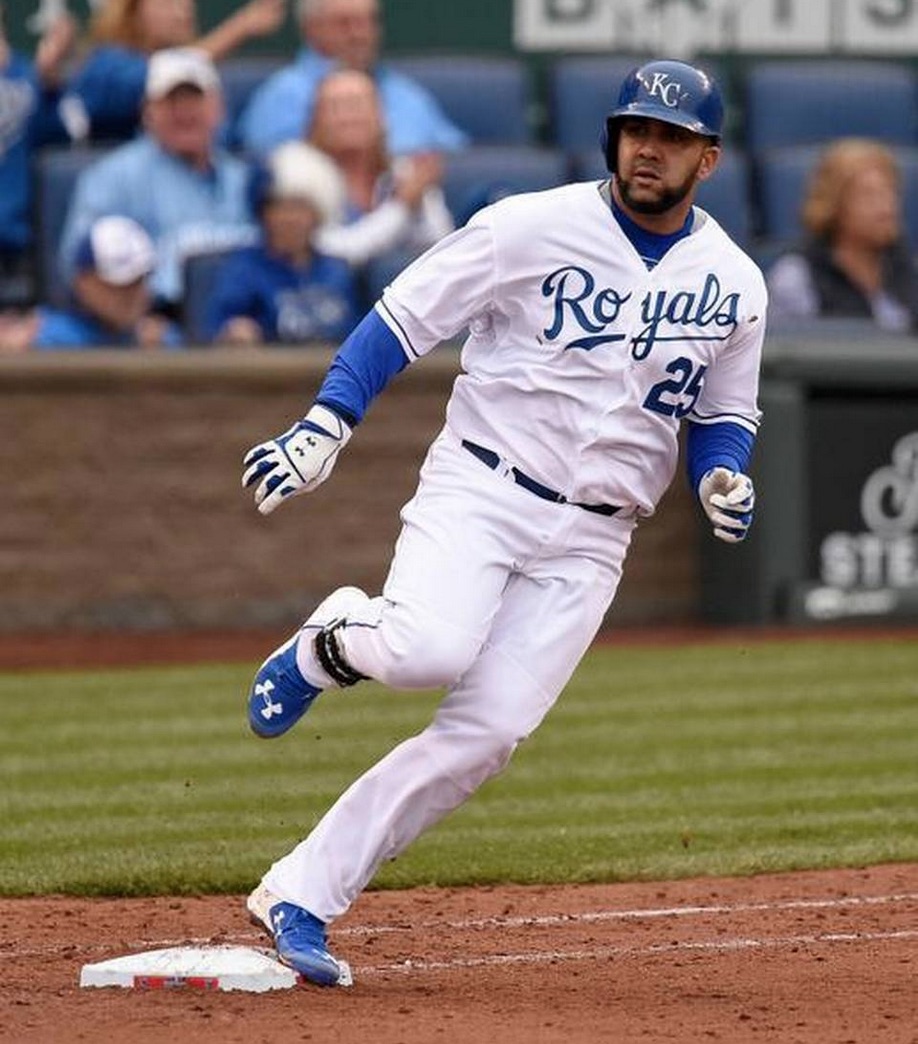 Here's a list of this week's top waiver wire pickups:
Kendrys Morales - 1B, Kansas City Royals
After a nightmarish 2014 season in which he hit .213 over 98 games for the Mariners and Twins, Morales has gotten off on the right foot with Kansas City. Looking much more like the middle-of-the-order slugger he was earlier in his career, he is currently batting .358 with a .424 OBP, along with an American League-leading 12 runs scored. He has also displayed some of his trademark pop, hitting two home runs and collecting nine RBI over the first two weeks.
Ender Inciarte - OF, Arizona Diamondbacks
Inciarte's hot start has earned him regular playing time with the D'backs and MLB fantasy owners can expect him to be a daily factor in leagues now. The 24-year-old outfielder put up decent numbers in 2014 but if his early performance in the current campaign is any indication, he's poised for a significant improvement. He's batting .327 and reaching base at a .364 clip over his first 13 games. He's also scored 11 runs batting in the leadoff spot for Arizona. Though you shouldn't expect much of anything in the way of power numbers, the early returns on Inciarte are enough to keep owners intrigued. As is the thought of seeing Paul Goldschmidt driving him in all season long.
Alex Rodriguez - 3B, New York Yankees
If the owners in your league stayed away from A-Rod on draft night and he's still sitting in the free agent pool, now might be a good time to scoop him up as he is one of the most attractive fantasy pickups. Rodriguez has smashed all preseason expectations, currently sporting a .286/.412/.643 slash line and serving as the main power threat in the Yankees lineup with four home runs and 11 RBI in 13 games. His early season highlight came last Friday night, when he belted two monster homers and drove in four runs to lead the Bombers to a 5-4 win over the Rays. There's no telling how long he'll maintain this pace, but you might as well take advantage of it while you can.
Angel Pagan - OF, San Francisco Giants
He's struggled with injuries the last couple years, but when he's on the field Pagan is useful to fantasy owners in several key areas. If you can afford to get your homers and RBI elsewhere, Pagan should offer a solid batting average and OBP. Through 14 games he's flourishing in that regard, hitting .321 with a .373 OBP. But where Pagan really shines is in the speed department. Though he's only stolen one base so far, he should accumulate his fair share if he stays healthy. A return to 2010's form when he swiped 37 is probably too optimistic, but if you're in search of steals Pagan could be a promising and widely available option.