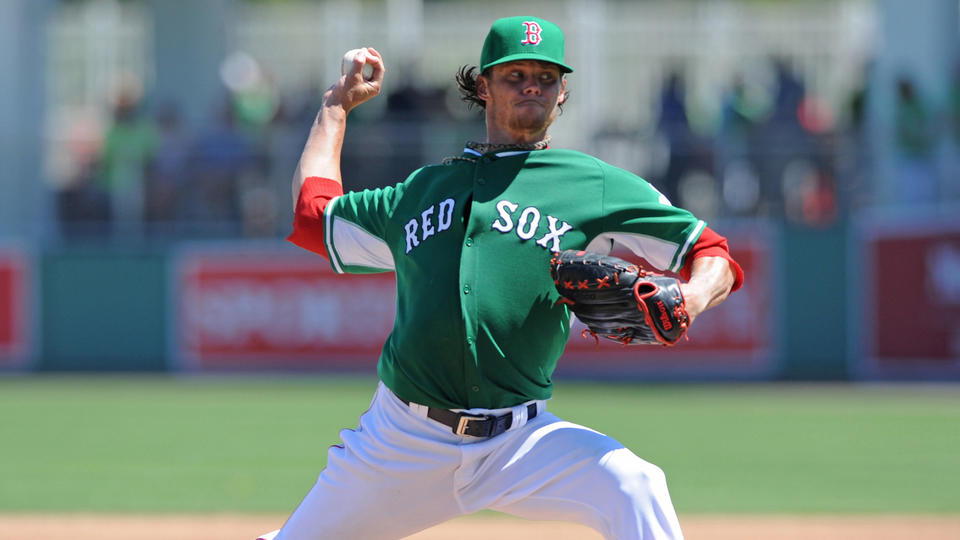 Clay Buchholz ended his Spring Training on a positive note, holding the Twins scoreless over four innings of work. The Red Sox righty struck out four in the outing but also appeared to lack some sharpness, giving up six hits and walking one. The performance was representative of Buchholz's spring as a whole, one in which he looked much better than he did in a dismal 2014 though not quite flashing the form he reached earlier in his career.
Last year was one to forget for Buchholz; in 28 starts he put up a 5.34 ERA, managing an 8-11 record on a Boston squad that finished at the bottom of the AL East. The Sox expect to fare better this season after adding Hanley Ramirez and Pablo Sandoval over the winter, and Buchholz hopes to reap some benefit backed by that improved lineup. Advanced statistics also suggest that he wasn't quite as bad as his 2014 numbers show. His 4.01 FIP was significantly lower than his ERA, meaning some better luck and supporting defense could make a big difference in this year's results. Buchholz's case would also be helped by last season's .321 BABIP and 62% strand rate returning to league-average levels.
Despite some reasons for optimism, it remains difficult to feel truly bullish about Buchholz's prospects. He's been inconsistent throughout his career, so while you shouldn't count on a repeat of 2014, neither should you bank on the 12-1 record and 1.74 ERA of the season prior. Injuries have been a concern as well: Buchholz's sterling 2013 was shortened by a neck strain, and he underwent knee surgery at the end of last September. It's unclear how much you can reasonably expect him to rebound and whether he can be relied upon to make it though a full season as he turns 31 this year.
If you're inclined to take a gamble on Buchholz, look to pick him in the last round of your draft. However, you would probably be better served by waiting to see how he does in his first few regular season starts before deciding if he can contribute to your 2015 MLB fantasy team.