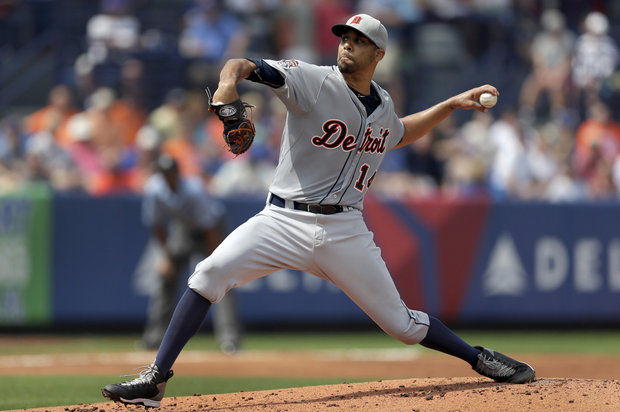 The value of spring training differs from player to player. For young players, their performance in spring often heavily determines their fate. However, many veterans use spring training as a time to shed rust. That process isn't always pretty, but it's exactly that: A process. More often than not, veteran pitchers can turn their game around in time for Opening Day and are primed for the season.
Fantasy owners are hoping that David Price can do just that as opening day draws ever closer. The Detroit Tigers ace has traditionally struggled during the spring, but somehow always manages to turn it once the games begin to count.
This past Tuesday, Price allowed seven runs in six innings of work. However, he was perfect through the first three innings. This paradox should probably be chalked up to spring rust. A poor back half to a spring start should not heavily influence Price's draft stock for the 2015 fantasy baseball season.
Overall, Price is an ace and should be treated as such. He has turned in seven consecutive seasons with an ERA+ over 100, topping out at 150 in 2012. He's also a workhorse, logging back-to-back 34 start seasons. That type of high production coupled with a huge workload is a bounty for any fantasy owner.
For some reason, it appears that Price has slipped under the radar since joining the Tigers. Maybe it's because he's no longer the sole standout like his days in Tampa. And maybe the popularity will reignite now that Max Scherzer has fled to Washington. Either way, he certainly deserves your full attention on fantasy draft day when his name hits the board.