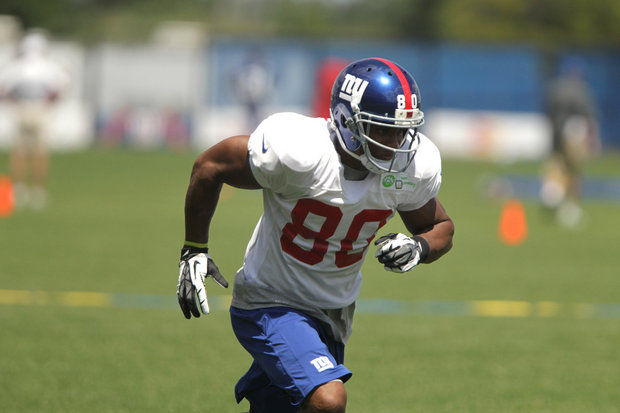 WR Fantasy Football News
Reports are swirling that fantasy WR Victor Cruz may never fully regain the form that made him one of the most explosive players in the NFL before a patellar tendon injury sent him to the sidelines. Cruz is 5 months removed from season-ending surgery and may not be ready for the beginning of the 2015 regular season. 
In WR news, Cruz just started running at the Giants facility last week, but it looks like the Giants are going to ease Cruz back into action to ensure that the receiver doesn't have a setback. Coach Tom Coughlin has already hinted at the fact that the organization would make sure Cruz was fully healed before he was thrust back into action.
The Giants followed a slow and precise recovery plan with Odell Beckham Jr. last year when he was dealing with an injured hamstring. That plan obviously worked as ODB went on to win the Offensive Rookie of the Year award. During the 2014 season, Beckham missed the entire pre-season and the first four weeks of the year with a hamstring injury.
Cruz thinks that he will back at 100% by May or June, but outside sources say he is not even close to a return to the field.
If Cruz can get back to his old ways, the Giants will have one of the better one-two punches at wide out in the league. But that is far from certain given that Cruz's success relies on short routes, quick cuts and is coming off one of the worst possible knee injuries.
It will be interesting to see how Cruz progresses through the off-season and if he can ever regain fantasy relevance. 
Stay informed with ASL's WR fantasy news.