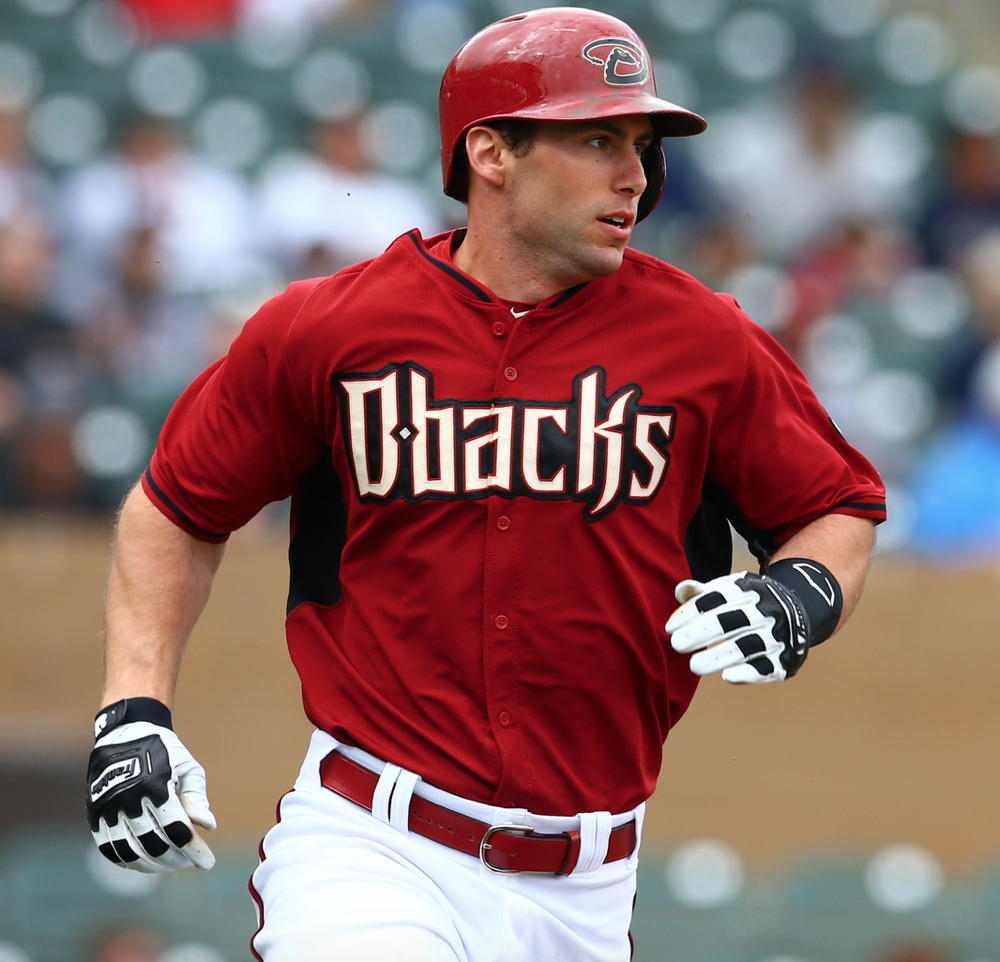 1. Paul Goldschmidt - Arizona Diamondbacks
Although playing for the low-key D'backs may somewhat limit his national exposure, Paul Goldschmidt is without a doubt, the best first base option in this year's fantasy campaign. Even though he missed 53 games last season, he still managed significant offensive production with a .938 OPS. His performance in 2013 provided a far more comprehensive demonstration of Goldschmidt's outstanding talent. He led the National League in a host major offensive categories - 36 HR, 125 RBI, .551 SLG, and .952 OPS - en route to finishing second in MVP voting. And at 27 years old, his star may still be trending upward.
2. Miguel Cabrera - Detroit Tigers
Miguel Cabrera has been eclipsed by the likes of Mike Trout in "best in the game" arguments, but he remains an elite talent and a fantasy cornerstone. Last season was a bit of a down year for him, yet still one virtually every player in baseball would love to have. A slow start contributed to a drop in HR (25) and RBI totals (109), but he still batted over .310 (.313) like he has in 9 of the last 10 seasons. Cabrera has also been remarkably durable, playing fewer than 150 games only once since his debut season. There is some reason for caution, however. He turns 32 next month, meaning some signs of offensive decline last year (his .183 drop in OPS, for example) might continue.
3. Anthony Rizzo - Chicago Cubs
With two full MLB seasons to his name, Rizzo should enjoy his best one yet in 2015 and assert his place among the game's premier first basemen. He has shown considerable power since entering the league and last year improved his on-base ability, posting a .386 OBP to go with his 32 HR. And considering he missed 21 games, 35 HR and 100 RBI seem like a minimum benchmark if he plays a complete season. Like Goldschmidt, the 25-year-old Rizzo's youth only enhances his appeal.
4. Edwin Encarnación - Toronto Blue Jays
In a league where power numbers are increasingly precious, Encarnación has become one of the more reliable sluggers in the game. He's exceeded .900 OPS in each of the previous three seasons, and though limited to 128 games in 2014 he still smacked 34 homers and drove in 98 runs. Injury woes remain a concern and he won't help you much in terms of batting average, but the 40 HR/100 RBI potential is much too enticing to ignore.
Bonus Sleeper: Brandon Belt - San Francisco Giants
If you miss out on some of the bigger names at first base, don't panic. A variety of buy-low candidates like Brandon Belt are primed to defy expectations this season. The 26-year-old Belt seems particularly ready to break out if he stays healthy. Injuries kept him out of 101 games in 2014, but he capped it off with an exclamation point by hitting .295 in the postseason. In 150 games the year prior he hit .289 with 17 HR and 67 RBI. He also appears to be developing a bit of a power stroke: his home run to fly ball ratio jumped to 18% last season. Belt should be available around the 200th selection in the draft, but consider taking him a little earlier.