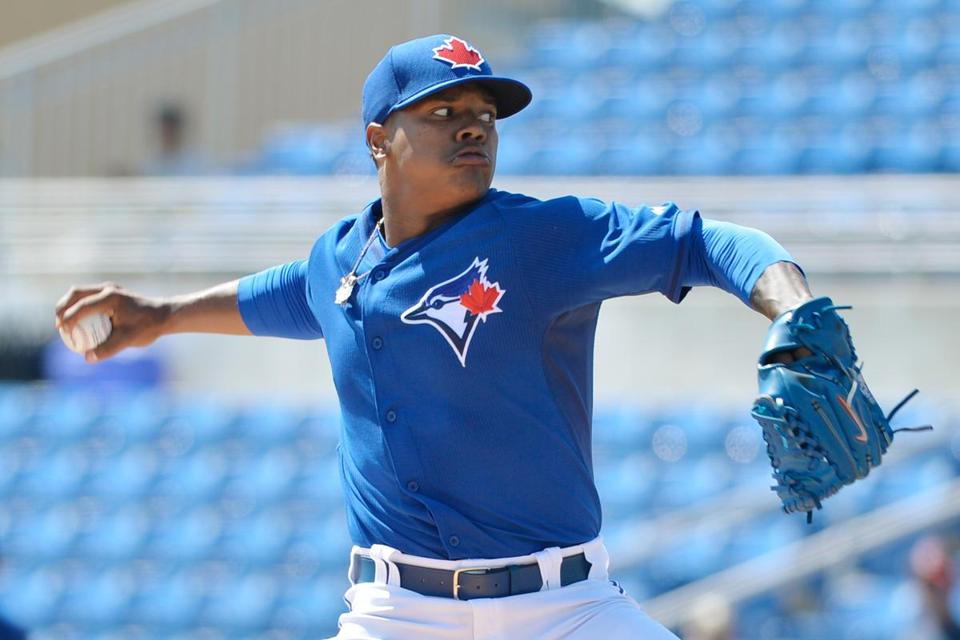 By now you have likely heard the unfortunate fantasy baseball news that Blue Jays pitcher Marcus Stroman will miss the 2015 season with an ACL injury. Stroman injured his ACL during a Blue Jays fielding drill. The 23-year-old obviously has zero value for your 2015 fantasy baseball season, but in keeper or dynasty fantasy leagues, he's one player you should really hold on to.
Stroman was poised for a huge year this season and was listed as on of the top sleeper picks. Some fantasy projection sites had him with the upside of becoming a top-20 starting pitcher. Stroman struck out 111 batters in 130.2 innings and held a 1.17 WHIP throughout 2014. So, it's fair to assume that in 2016, Stroman could be in line for a huge season assuming he has a complete recovery.
If you can grab Stroman for maybe $1 or in the last round of your 2015 draft, fantasy owners could have an ace up their sleeves for 2016. Surely it is difficult to carve out a spot for an injured player for an entire season, but the upside is undeniable.
Drafting injured players is always a risk, and this is no different, but Stroman may very well be the future face of the MLB pitching landscape and this is a great opportunity to make him yours for years to come.
Stay tuned to ASL for the most updated info on NFL fantasy sleepers, fantasy football keepers, and MLB fantasy keepers and sleepers.