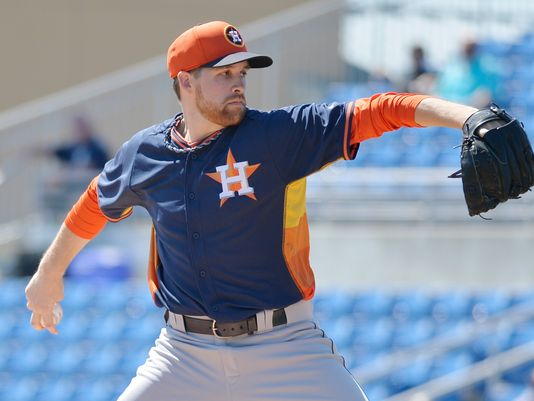 Owners looking for fantasy baseball sleepers would do well to pick up Houston Astros starter Collin McHugh. He was arguably the American League's best rookie starting pitcher last season, finishing fourth in Rookie of the Year voting with a 2.72 ERA and 11-9 record.  
His 1.02 WHIP was good for sixth-best in the league, and a variety of peripheral statistics suggest the breakout year wasn't exactly a fluke either. He posted a 3.11 FIP, struck out just over a batter per inning, and worked a very strong 3.83 K/BB ratio. Simply put, McHugh was great last year and had he played in a higher-profile market more people would likely have noticed.
His relative anonymity, however, makes McHugh a prime late-round target to fortify the back-end of your fantasy pitching staff. Though it will be difficult to reach the very high bar he set last season, there is still much to like about his talent and repertoire. His breaking pitches ranked among the game's best; he threw his curveball and slider over 50% of the time last year and he threw them for strikes.  
Support from an improved offense and bullpen might net him a few extra wins in 2015 as well. Even with some presumed regression, McHugh should continue to do good things this season and be a legitimate SP4/5. Aim to draft him around the 180th pick.