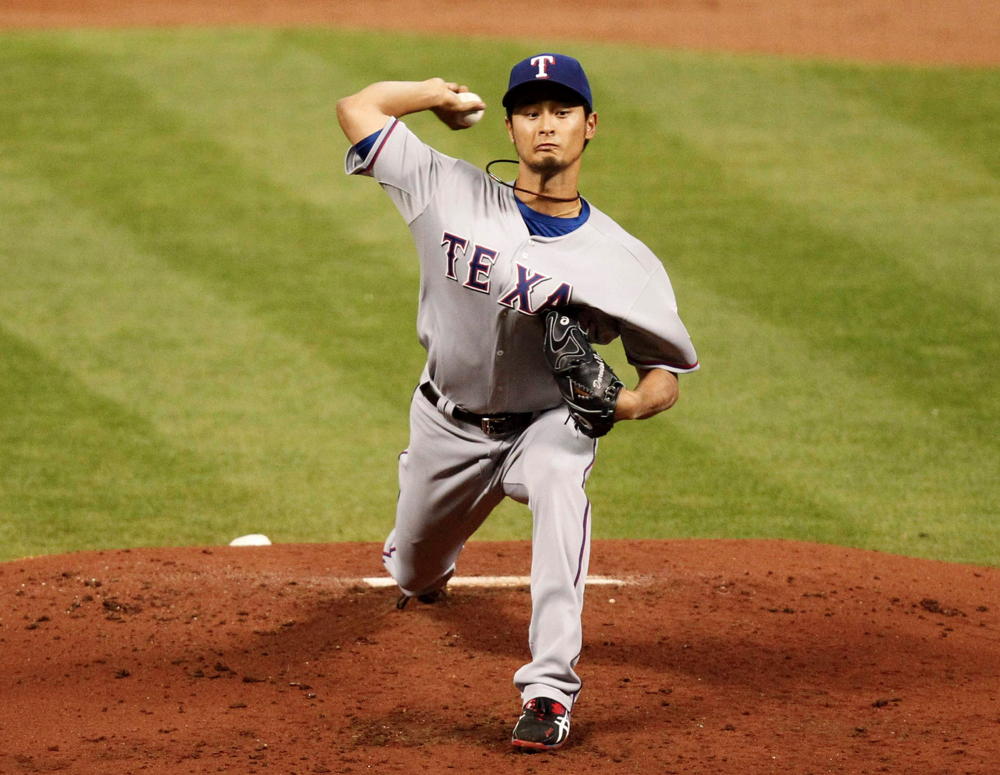 Yu Darvish - Texas Rangers
In MLB fantasy news, it appears that the 2015 season will close on Yu Darvish before it ever begins. Barring a miracle, Darvish will be shut down for the season to have reconstructive surgery elbow surgery. It's been almost a week since Darvish felt tightness in his arm and two doctors have already advised him to undergo Tommy John surgery as soon as possible. If the 28-year-old were to have surgery today, he would miss not only this season, but probably the beginning of next season as well. Time to go to Plan B and look for other options.
Drew Smyly - Tampa Bay Rays
Spring Training has not been a good time for Drew Smyly so far. The left-hander was behind in his training program after a strained tendon in his left middle finger. To make matters worse, Smyly is now dealing with tendinitis in his left shoulder. Smyly will most likely not be ready for the start of the regular season for the Rays while dealing with these issues. Smyly was the key piece in last year's trade of David Price and had a good few months with the Rays. This will hurt Smyly's draft position, especially if his health continues to be a lingering issue. Smyly is still a good choice to make late in your draft as either your 4th or 5th starter.
Chris Sale - Chicago White Sox
Sale is dealing with a fracture in his right foot as well as a sprained ankle early in spring training. With the start of the season just four weeks away, Sale's participation looks gloomy. After his fracture, the initial diagnosis was three weeks, but now with conflicting reports of his injury, Sale might not be ready to pitch on opening day. Even if Sale isn't ready by opening day, he should not miss more than 2 starts. When healthy, Sale is one of the best starting pitchers in the game today. He will still go high in the draft, based on straight talent. If you can grab Sale as one of your top 2 starting pitcher spots, he's worth taking.
Homer Bailey - Cincinnati Reds
After offseason arm surgery, Homer Bailey is a question mark to start the 2015 season. Bailey broke out in 2013, but struggled at times during the 2014 season. Bailey will try to bounce back from a disappointing 2014 season and try meet the expectations that come with the six-year, $105 million contract that he signed last offseason. Bailey will likely miss a few starts to start the season but his draft stock will stay consistent. In most leagues, he is being drafted as a third starting pitcher.