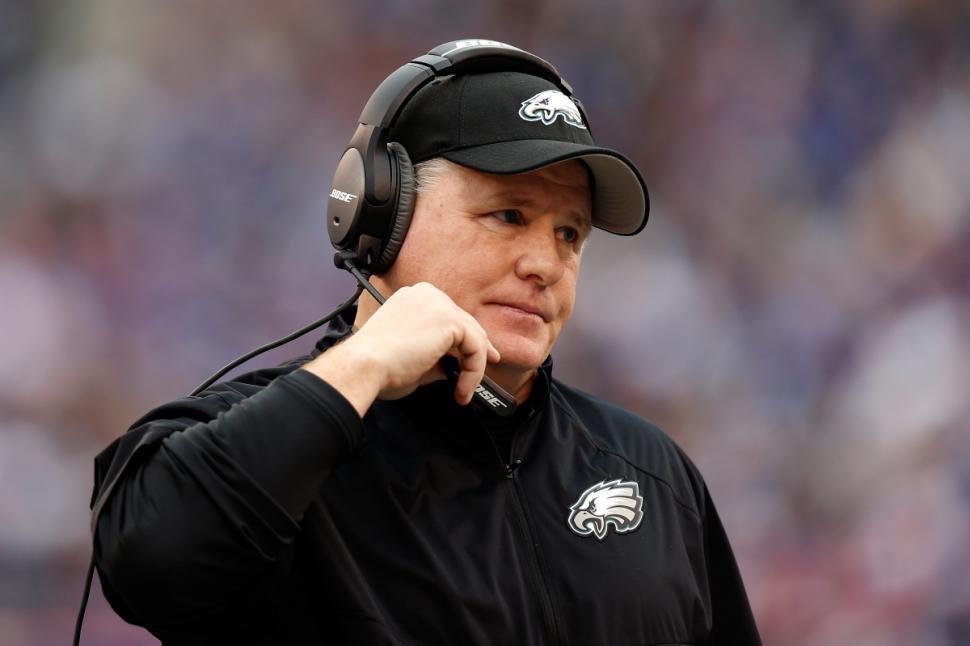 Being a standout college football coach rarely translates into success at the professional level. There are notable exceptions of course, but it's highly unlikely that Chip Kelly will ever be recognized with the likes of Jimmy Johnson or Pete Carroll. The Philadelphia Eagles are suddenly an organization in crisis and no amount of coaching genius (real or imagined) is going to help them recover. Maybe coach Kelly's next masterstroke will be calling on the Phillies to send over Cliff Lee to join his island of "Misfit Toys."
There is no question that Kelly is doing things "his way," even though each move seems to put Philly deeper into a hole that seemingly no coach could possibly dig his way out of. He's scooping up players with serious injury issues (many of them former Oregon Ducks) and tossing away his best players without a second thought. The only ex-factor that changes the entire equation is DeMarco Murray. If he becomes a member of the Eagles - Kelly actually is a genius.
In NFL player news, LeSean McCoy is inexplicably in Buffalo, Jeremy Maclin is on his way to Kansas City and Nick Foles suddenly finds himself in a Rams uniform.
It all started when the Eagles sent all-star running back LeSean McCoy packing to Buffalo, so they could grab linebacker Kiko Alonso, a player who is still recovering from a torn ACL.
Then the Birds chased QB Nick Foles out of town to bring in Sam Bradford, a player who's had two reconstructive knee surgeries on the same leg in successive seasons. Bradford, who hasn't played in a regular season game since October of 2013, is now reunited with his offensive coordinator from the Rams, Pat Shurmur.
There is rampant speculation that this is nothing more than a move by Kelly to help Philadelphia trade up and grab Marcus Mariota, a kid with a lot of NFL fantasy potential, but the odds are stacked against the Eagles whether they land the former Ducks quarterback or not.  
However, if the Eagles land fantasy football stud running back DeMarco Murray from the Dallas Cowboys - I take it all back!