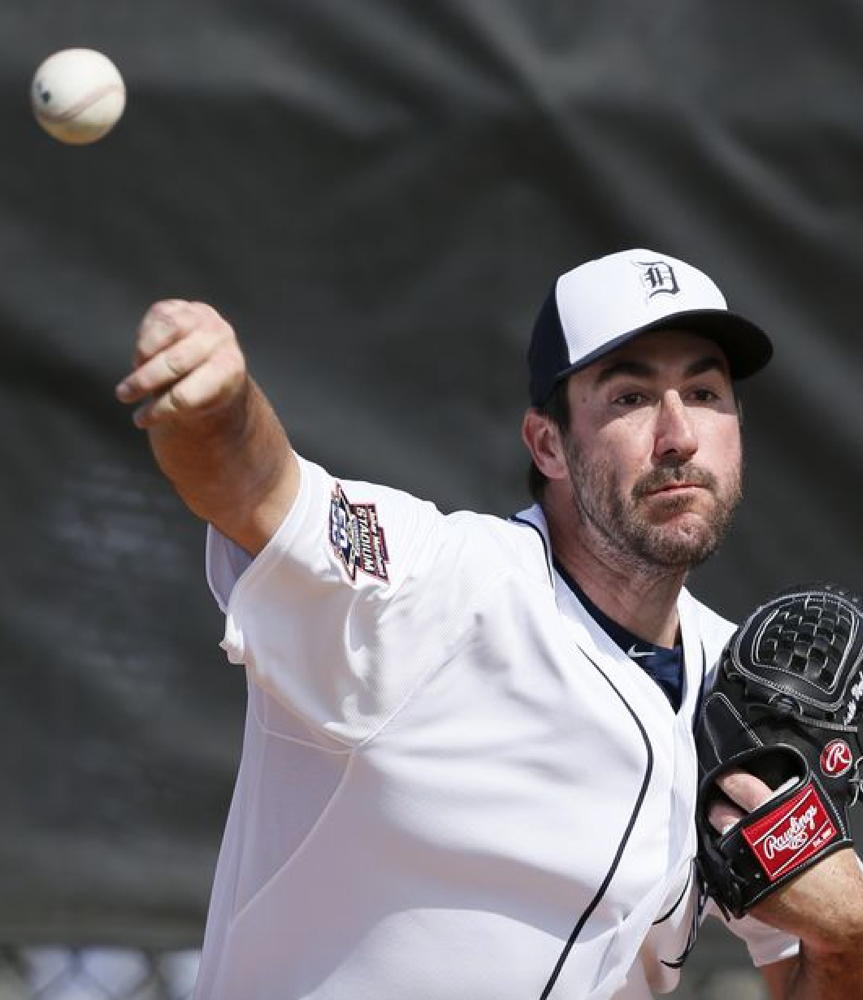 Justin Verlander - Detroit Tigers: 
It would have been hard to imagine Verlander as a bounce-back candidate just three years ago when he captured both the AL Cy Young and MVP awards. He uncharacteristically struggled in 2014, posting a bloated 4.54 ERA and seeing his once lofty K/9 rate fall to 6.9. The realities of age and declining velocity make it unlikely he will reclaim his status as one of the game's premier aces, but a 3.74 FIP suggests he may have been the victim of some poor defense and bad luck last season. It's not like Verlander is on the list of fantasy baseball sleepers, he's not going to sneak up on anyone. But the former ace could enjoy a markedly improved 2015 and is a valid middle round draft pick.
Brandon McCarthy - Los Angeles Dodgers:
2014 was a tale of two seasons for McCarthy, as his performances before and after a July trade to the Yankees were like night and day. After pitching to a 5.01 ERA in 18 starts for Arizona, a renewed emphasis on his cut-fastball and a sterling 6.31 K/BB rate helped McCarthy turn things around in a big way in New York. While expecting him to duplicate his second-half numbers is unrealistic, playing in front of the Dodgers' strong infield defense should allow the groundball-inducing McCarthy continued success. Draft him somewhere around pick 200.
Homer Bailey - Cincinnati Reds:
A slow start and ailing elbow saw Bailey underachieve last season. He sported a 5.04 ERA after his first 11 starts, hurt by an inflated home run rate. He steadily improved throughout June and July, trimming that ERA to 3.71 with six quality starts in his last seven appearances before being shut down in early August. His status for Opening Day is questionable but he is not expected to miss much time, giving MLB fantasy owners prime opportunity to nab him around pick 175.
Clay Buchholz - Boston Red Sox:
Buchholz endured a painful 2014 in more ways than one, putting up a 5.34 ERA before undergoing knee surgery in September. Health issues are nothing new for the right-hander, who has never reached 30 starts in a season. There are reasons for optimism, however. Still just 30, Buchholz is not far removed from an outstanding (though abbreviated) 2013 campaign in which he went 12-1 with a 1.74 ERA. If he can strand more runners and improve his overall consistency, it should not be difficult to have a much better year supported by an enhanced Red Sox lineup. Pick him up with one of your final selections.
Nathan Eovaldi - New York Yankees:
The Yankees hope to be acquiring a young pitcher on the rise in Eovaldi, and fantasy owners might consider doing the same. The 25-year old flamethrower has been hamstrung by lack of control, surrendering a National League-leading 223 hits in just under 200 IP for the Marlins last year. However, his opponents' .323 BABIP should drop closer to league average this season, and increased use of his splitter to go along with a 97 MPH fastball might help Eovaldi miss more bats. Consider taking a flyer on him towards the end of the draft.