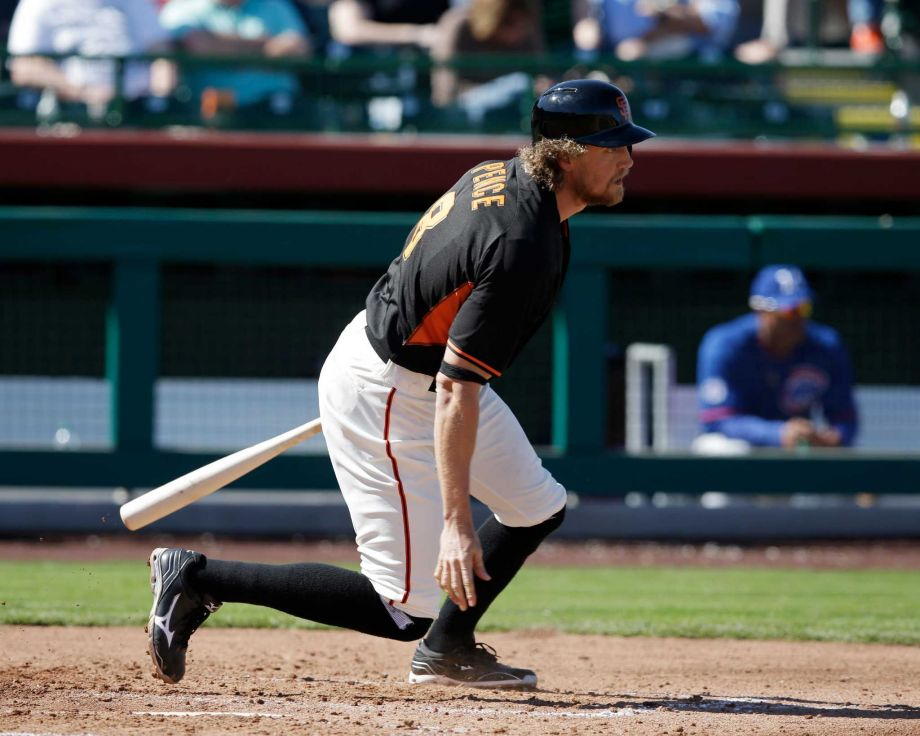 Hunter Pence - San Francisco Giants
During his first Spring Training game, Hunter Pence was hit by a pitch and broke his forearm. He is expected to be out 6-8 weeks. With that timetable, Pence would likely return in early May. Pence's value has dropped significantly in many fantasy leagues. You can still draft Pence in the middle rounds, maybe around the 100th pick in your draft. He can still be a huge asset for your team, but you will need to show a great deal of patience. Pence scores plenty of runs and is great at getting on base. If you can find cheap replacements until Pence returns, he's definitely worth a post on your roster.
Matt Wieters - Baltimore Orioles
Wieters lasted only 22 games last year before his season ended with Tommy john surgery on his elbow. As Wieters has started to gain strength, he's participated in intrasqaud games and is participating in workouts. Before Wieters went down last season, he was having a magnificent season. Wieters may miss a few games to start the season, but is scheduled to play most of the season. When healthy, Wieters is one of the best catchers in the league and will still be an asset to your fantasy team. The catcher position is not that deep, so grab Wieters if you can.
Miguel Cabrera - Detroit Tigers
Cabrera finished his past two seasons with nagging injuries and just has not been the same. He's battled bone spurs in his ankle and a stress fracture in his foot. Last year, Cabrera finished batting .313 with 25 HR and 109 RBI, in what was considered a down year. Cabrera is still top round talent even with the injuries. The man is simply too good to pass up. If he is giving you those stats, imagine him being healthy. Even if he misses a few games to start the year, take Cabrera in the opening rounds of your draft.
Jayson Werth - Washington Nationals
Werth had shoulder surgery on January 9th and is trying to make a recovery in time for Opening Day. Werth had a solid 2014 season batting .292 with 16 HR and 82 RBI. Werth is doing all he can to try and be ready for Opening Day, but the Nationals are not trying to speed up the process. They want to make sure that he is fully healthy before he makes his return. Try to take Werth in the middle rounds of your draft. He has upside and has the ability to make a difference for your fantasy team.