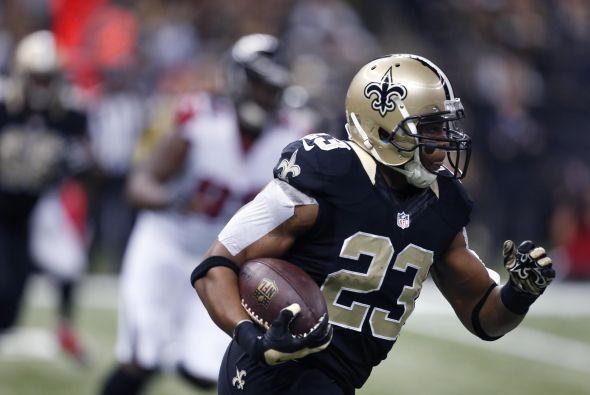 RB Fantasy Football News
The New Orleans Saints could be playing with fire after the team released ex-fantasy RB great Pierre Thomas earlier this week. The Saints have NO CAP SPACE and have no chance of keeping 25-year-old Mark Ingram unless he agrees to a pay cut. The Philadelphia Eagles are already showing interest in Ingram after they traded away Shady McCoy and wouldn't have any trouble outbidding the Saints. This would leave Khiry Robinson to shoulder the load in New Orleans and he may not be up to the task.
As for the now 30-year-old Thomas, it's not exactly new RB fantasy news that he now joins a cluttered list of free agent running backs who will be looking for a new home for the 2015 season. Wherever Thomas ends up, he's a long shot to ever be fantasy relevant again. The 8-year NFL veteran only managed 90 touches last year and will end up finding a home with a team that needs some third down help and production out of the passing game.
The Saints top two running backs are now Robinson and Travaris Cadet.  The Saints will be looking to add some firepower to their backfield and would have some decent options if the had any money to spend. With their cap issues, the Saints won't be able to land a back like C.J. Spiller or Demarco Murray, but might be able to land the likes of Ryan Mathews, Justin Forsett or maybe even Knowshon Moreno.
The Saints have plenty of needs and cap issues to deal with, so it will be interesting to see what pieces they add to their backfield to help Drew Brees and company. I see them adding a back or two late in the draft and one back in free agency.
Keep reading ASL RB news for more RB related information!