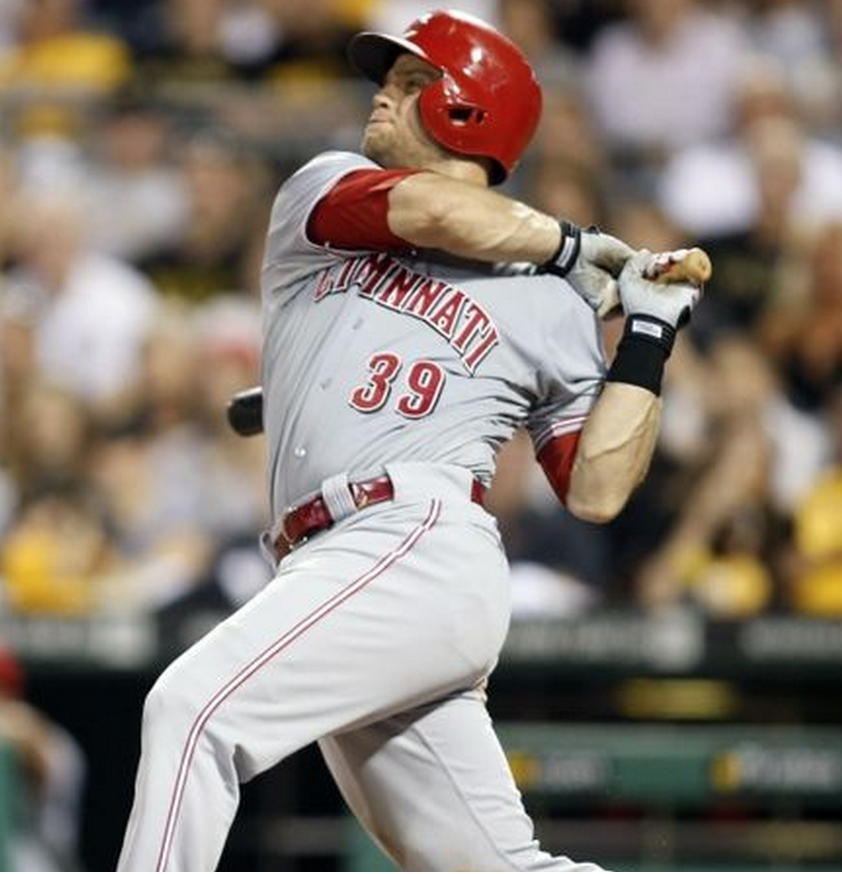 Buster Posey - San Francisco Giants
Posey recently committed to playing at least 120 games at catcher for the Giants this season. This shouldn't affect his hitting very much and he's obviously still the best fantasy catcher in the game. Like last season, his average will likely be around the .300 range, and he'll hit over 20 home runs. With Pablo Sandoval's departure the Giants will be looking for more production from their remaining players, and Posey will likely be the first to step up and help fill the void.
Devin Mesoraco - Cincinnati Reds
Beginning the season on the DL, Mesoraco saw a shortened season last year, but was still a top fantasy catcher. In just 384 at bats last year Mesoraco hit 25 home runs and knocked in 80 RBI. This year the young catcher will likely see upwards of 500 at bats. With the increased time and a healthy Reds supporting cast, Mesoraco could easily hit 30 home runs and is poised for a huge year.
Jonathan Lucroy - Milwaukee Brewers
Lucroy seems to always put in a solid seasons work behind home plate for the Brewers. A solid 66 walks last season helped his OBP reach .373, tied for second highest among catchers last season. Lucroy can also hit for average, finishing 2014 at .301. Lucroy's health has recently been in question, with a hamstring strain, but the Brewers are optimistic about his chances of playing on opening day. A heavy workload and young legs should allow Lucroy to continue his dominance at the catcher position.
Salvador Perez - Kansas City Royals
Fresh off of a World Series appearance somehow the Royals still seem to be an afterthought. But one thing is for sure: Perez should be at the front of fantasy owners' thoughts and draft boards at the catching position. Perez is a workhorse, playing nearly everyday. With 17 home runs last year in 578 at bats, I still believe he has the ability to hit over 20. Coming off a slight down year, Perez should also see the majority of his numbers increase, including his .260 average. He is also coming off two consecutive Gold Glove winning seasons. If you are an MLB general manager, Perez is a guy you love to have on your team—and the same goes for us fantasy owners.