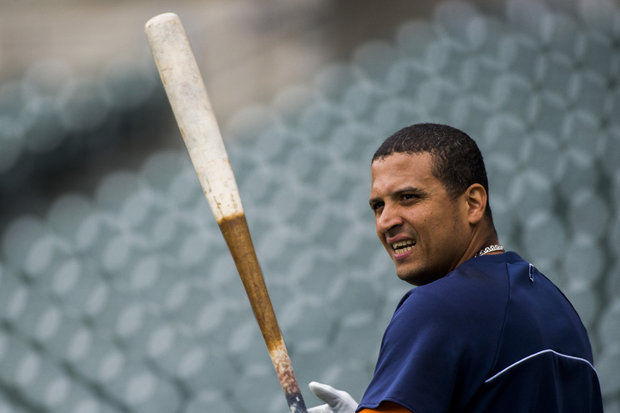 Victor Martinez - Martinez is coming off an amazing 2014 season where he batted .335 with 32 HR and 103 RBIs. During the off-season, however, Martinez underwent surgery on his left knee to heal a torn meniscus. This is the same knee that he had surgery on to repair a torn ACL. At age 36, we can't trust Martinez to return to his 2014 form. Look for Miguel Cabrera, Ian Kinsler and J.D. Martinez to pick up the slack for Victor Martinez in 2015. Martinez represents a high risk in 2015 and is not worth taking in the early rounds of your draft.
Adam Wainwright - Similar to Martinez, Wainwright had an outstanding 2014 season with 227 innings and 2.38 ERA. In the off-season, Wainwright had a procedure to trim a piece of cartilage out of his throwing elbow immediately after the playoffs. The Cardinals have discussed lowering Wainwright's workload this upcoming season to prevent further injury on his elbow. The Cardinals are poised to make another postseason run, but look for the team to control Wainwright during the season and save him for the postseason.
Nelson Cruz - Cruz had a stellar 2014 season with the Baltimore Orioles, but during the off-season he signed a four-year contract with the Seattle Mariners. Cruz crushed 40 dingers last year, but look for his numbers to decline during his first year in Seattle. Moving to Safeco field will have a big impact on Cruz's numbers, as it is a difficult park for right-handed hitters. Also, last season was only the 2nd time that Cruz had not spent an extended period on the disabled list. Cruz has not been consistently healthy throughout his career and cannot be trusted this year. At the age 34, Cruz is more likely to get hurt and see his production dip. Look for cheaper options for power other than Cruz to fill your outfield positions.