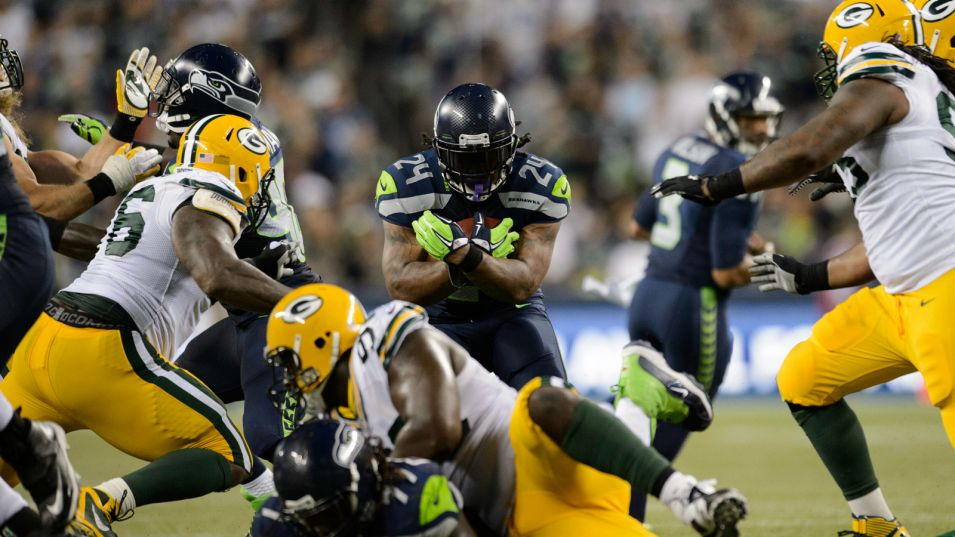 It's Championship Game weekend and the NFC match-up has all the ingredients you could ask for as an NFL fan. Seattle and its #1 ranked defense will host Green Bay's #1 ranked offense. it's a rematch of the Week 1 contest that ended up as a 36-16 win for Seattle. Many things have changed since then, so let's take a look at the keys to the game and predict who should come out on top.
What's changed since Week 1? On Seattle's side, not much at all. The Legion of Boom is better than ever and Russell Wilson keeps making big plays when his team needs him the most. The only weakness in their game is the fact that they don't have a wide receiver or tight end who "scares" opposing defenses. 
Green Bay has changed for the better. Eddie Lacy has hit his stride and has been averaging almost 100 yard per game on the ground since Week 12. Lacy was not existent in Week 1 where he only had 12 carries for 34 yards and left the game early with a concussion. Rookie wide receiver Devante Adams has emerged as a legitimate #3 option in the passing game which will help since Seattle does not have much depth in their secondary. All these positive changes are great for Green Bay but their team MVP and likely NFL MVP Aaron Rodgers won't be playing at full strength as he continues to be bothered with a calf injury he suffered in Week 17.
While Rodgers and the Packers made enough plays to win on Sunday, Seattle's defense has made a habit of completely shutting down the best offenses the NFL has to offer. Rodgers made some great plays against the Cowboys but he never really escaped from the pocket and made a big play down the field that he seems to make every other week. Given Rodgers health and Green Bay's sub-par defense, I don't see this game being close. 
Green Bay will hopefully keep things close in the first half, but if Seattle can establish a run game, Russell Wilson will be able to make big plays with his arm and legs on play action passes and if Green Bay has even one turnover, things could get ugly. Even with Rodgers being fully healthy I still think Seattle would win this game by a touchdown but without Rodgers being able to extend plays with his legs, I see Seattle looking to repeat against either the Colts on Patriots on February 1st.