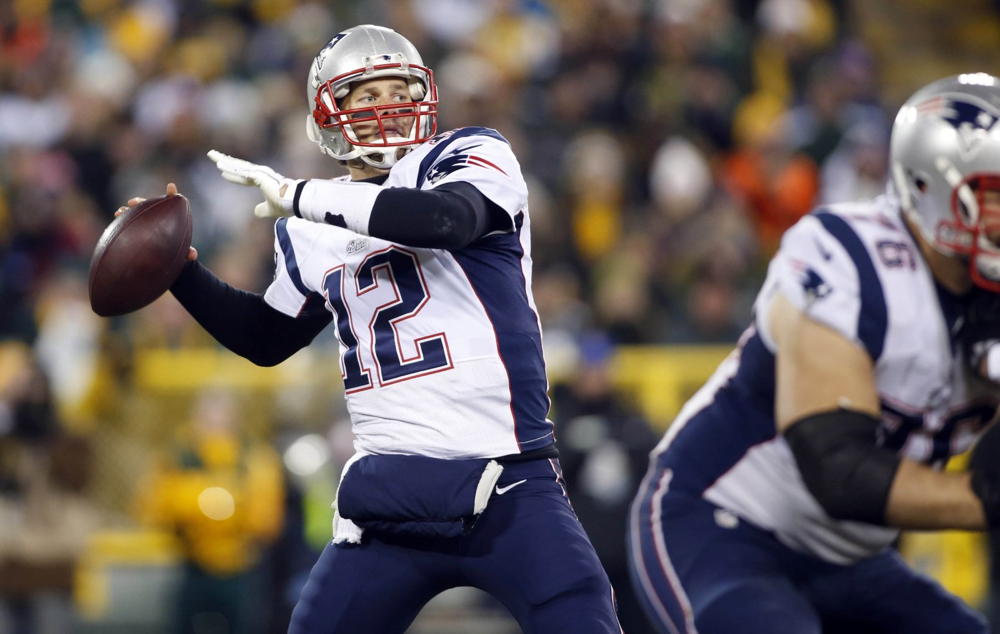 The Ravens and Patriots have developed a tough rivalry and this playoff game should exhibit just that. Both teams had impressive defensive units this season, and their high-profile quarterbacks will have to play their best to avoid failure in the search to advance to the AFC Championship game.
For New England, the game plan should be rather simple. Patriots quarterback Tom Brady LOVES the cold weather and it's expected to be in teens at kickoff in Foxborough. The Ravens defense is notorious for causing mayhem, but their pass defense was uncharacteristically inadequate this season, ranking 23rd in allowing 248.7 passing yards per contest.  
Brady's targets aren't that impressive, except for the monster he utilizes quite frequently in TE Rob Gronkowski. Gronk is the best tool a quarterback could ask for, as a 6'6" freak of nature with speed and great hands, and has been Brady's go-to guy for quite some time. Gronkowski had another impressive season, securing 82 catches for 1,124 yards and 12 touchdowns, and ended the season scoring a touchdown in each of his last 3 games.  
Expect Gronk to be a major factor, and to go off on a weak Ravens secondary, racking up at least 75 yards and a touchdown in what should be an entertaining game. Brady's two near 1,000 yard receivers in Brandon LaFell and Julian Edelman will look to make contributions as well, and one of them should definitely find the end zone as Tom Brady should put up at least 3 touchdowns in a dominant performance.
Though the Ravens pass defense struggled through the season, their rush defense did quite the opposite. LeGarrette Blount, Jonas, Gray, Shane Vereen and Brandon Bolden will struggle as Baltimore's elite rush defense ended the season ranked 4th in giving up 88.3 rushing yards per contest, making the passing attack that much more important. Terrell Suggs and Elvis Dumervil will continue to wreak havoc, making advancing the ball through use of the run game much more difficult than New England is used to. Don't expect more than 50-60 yards from any of the Pats tailbacks, and they shouldn't reach the end zone except for a possible goal line attack.
The Patriots will have to excel in the passing game to compensate for what will be a tough rushing game, but the Ravens offense will have to be balanced and effective in both facets. QB Joe Flacco will be facing a Patriots defense that ranked 17th this season in giving up 239.8 passing yards per contest, which should not be too tough a task. The former Super Bowl champion is coming off his best season, setting career highs in passing yards (3,986) and touchdowns (27), and should look to build off his stellar year. 
Flacco has a very talented group of targets at his disposal in WRs Steve Smith and Torrey Smith, and TE Owen Daniels, and should look to spread the wealth in this contest. Expect Flacco to continue his characteristically elite postseason form, and attempt to carry the Ravens to an upset in Foxborough. Flacco will have to keep it simple and live with more short passes than he's used to, as New England's secondary features superb talent in cornerbacks Brandon Browner and Darrelle Revis. Expect Torrey Smith to get some extra looks across the middle on shorter throws, and for Flacco to put up 2-3 touchdowns in yet another solid playoff performance.
As for the running game, the Ravens face an above average rushing defense, as the Patriots ranked 9 in allowing 104.3 rushing yards per game, but they can't abandon the run in this one. Baltimore RB Justin Forsett easily had his most effective season in 2014, as he rushed 235 times for 1,266 yards (5.4 yards per carry) and 8 touchdowns, eclipsing 100 yards 5 times. The Pats have been solid against the run, but Forsett helped them get to where they are with his spectacular play, and they will need him to be successful in order to take down the big bad Patriots. Expect Forsett to receive close to 20 total touches, possibly picking up around 60-70 yards from scrimmage, as the Patriots narrowly escape the Ravens in a one-possession win.