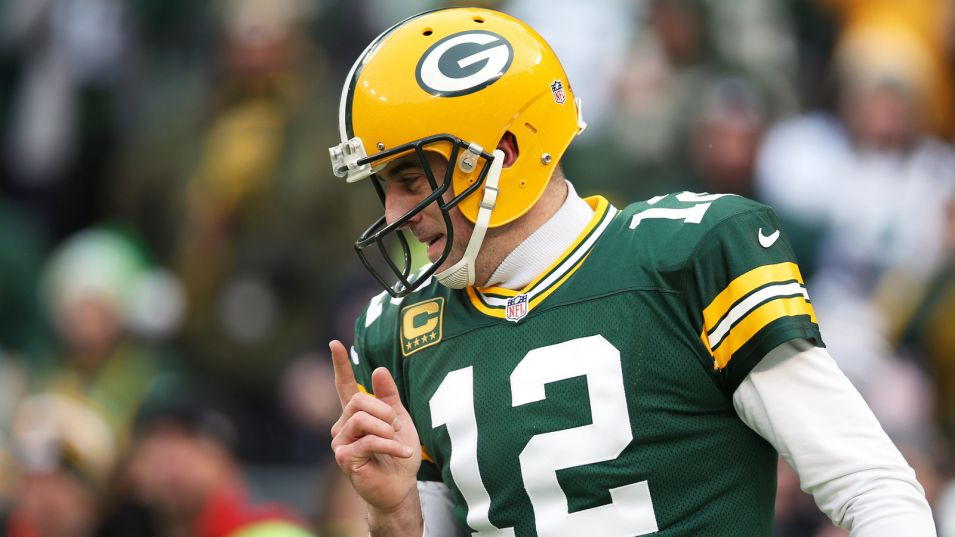 QB Fantasy Football News -
In QB news, Packers QB Aaron Rodgers re-aggravated his calf injury and injured his Achilles tendon during Sunday's game against the Lions, but was able to secure the win with some second-half heroics. Though he looked troubled by his lower leg issue after resuming play, the former MVP and Super Bowl champion should be good to go after two weeks of recovery.
Rodgers was forced from the game in the latter part of the second quarter, and was replaced by Matt Flynn for two series. Flynn, not the same caliber of fantasy QB as Rodgers, threw just one pass for 6 yards, as Green Bay simply used the running game to buy time until their star quarterback was ready to return.
Rodgers had trouble exhibiting his characteristically mobile abilities after re-injuring his left calf injury, but still dominated a Lions defense that simply had no answer. Aaron Rodgers threw a 13-yard touchdown to Randall Cobb (his second TD catch of the game), and ran one in himself from 1 yard out after re-entering the game. He showed that his pocket-passing skills alone can carry his team to victory, and any mobility he has for going forward will just be a bonus.
Rodgers thought he might have blown out his Achilles tendon on Sunday, but he was obviously able to return to the game and put the finishing touches on the Lions. Even after Ndamukong Suh stepped on his leg not once, but twice.
With his obvious discomfort, Rodgers considers himself fortunate that the Packers have a first round bye and hopes that his calf will feel much better on January 11th when the Packers begin the NFC Divisional Playoffs.
Stay tuned to Fantasy Focus for QB fantasy news updates.