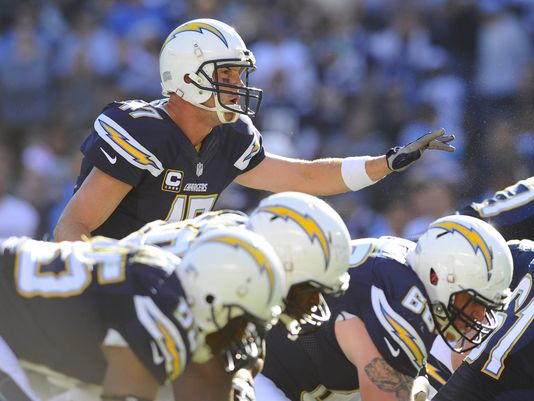 This piece will not focus on NFL player news, but rather NFL team news. New England, Denver, Indianapolis, Cincinnati and Pittsburgh have all clinched playoff births. Week 17 will determine the final playoff team in the AFC and seeding 2 - 6 as New England has already clinched the top seed. The Chargers, Chiefs, Ravens and Texans all have a shot at making the playoffs, so who will the final team be?
The Chargers have the best chance at the #6 seed because if they win, they are in. They will be traveling to Arrowhead which is a tall task in December, but they will be playing a Chiefs team that will be starting Chase Daniel (not exactly and NFL fantasy starter) at QB and has been decimated by injuries on the defensive side of the ball. 
The Ravens have the next best shot at a playoff birth. They have to win at home against the Browns and third string Rookie QB Connor Shaw (fantasy football pickup in deep leagues?) and have the Chargers lose to secure the #6 seed. 
The Chiefs and Texans are the long-shot teams to get in. The Texans need the Chargers and Ravens to lose to get in and the Chiefs need the Ravens and Texans to lose to get. 
Going by the percentages, the Chargers have the best chance to earn the #6 seed, but I have a feeling the Chargers will come up short in Arrowhead and the Ravens will earn the final playoff spot in the AFC. The Chiefs and Chargers played in Week 17 last year as well and the Chiefs were a missed field goal away from eliminating the Chargers from playoff contention. The Chiefs have a lot more to play for this time around and should be able to come away with a win in one of the loudest stadiums in the NFL. If the Chiefs do win, I see the Ravens easily taking care of business against the Browns and earning the #6 seed in the AFC. 
It should be a great Week 17 in the NFL and anything is possible with some of the upsets that have occurred throughout the season. Don't be surprised to see the Texans or Chiefs make the playoffs this year but my money is on the Ravens earning the sixth and final seed in the AFC and being a tough out in the playoffs one of the contenders.