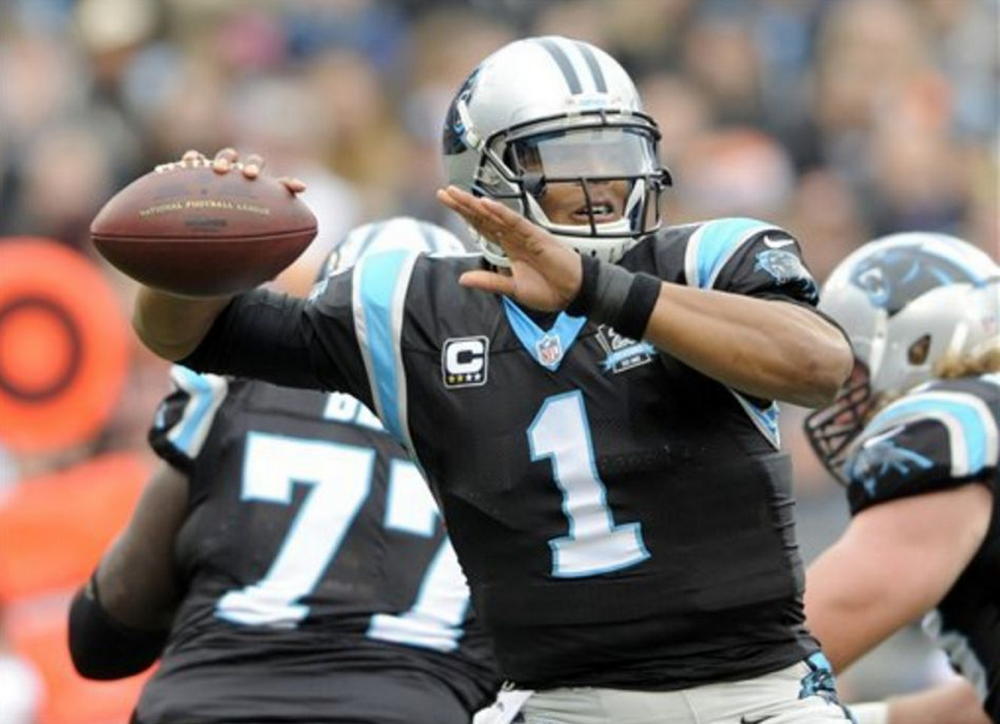 How strange is it that the 9-6 Eagles are already out of the playoffs, but the team to make it from the NFC South will be below .500 for the season? To put this into perspective, 19 other teams (more than half the league) would be in first place if they played in the NFC South including the Browns, Bills, Dolphins and Niners.
Week 17 will feature multiple games of great importance, none more significant than the NFC South battle between the Panthers and the Falcons. The winner will take the division, while the loser misses out on the playoffs, and rightfully so. It may sound a little farfetched, but just because the teams feature weak records, does not mean they can't be effective in the playoffs.
The Panthers should beat the Falcons with ease as long as Cam Newton's healthy enough to play at an elite level, and could be dangerous in the postseason. In NFL player news, the Panthers running game is starting to come around, as Jonathan Stewart looks healthy and explosive, picking up 437 yards (on 5.6 yards per carry) and 2 total touchdowns in his last 4 games, which has been a treat for fantasy football owners. The running game provides some solid contrast to Cam Newton's passing attack, and they also have some talent on the other side of the field as well.
Carolina's overall defense can be stifling, as they rank 10th in allowing 343.3 total yards per contest. In the past 3 games in particular, their defense has been tremendous in giving up a combined 40 points (13.3 points per game).Their pass defense is especially good, ranking 9th in surrendering 228 passing yards per game, which will come in handy should they face off against the likes of Andrew Luck, Ben Roethlisberger, Tom Brady or Peyton Manning, all NFL fantasy legends.
Expect Cam Newton and company to take down the Falcons in Week 17, and don't be surprised if they make a run in the playoffs.