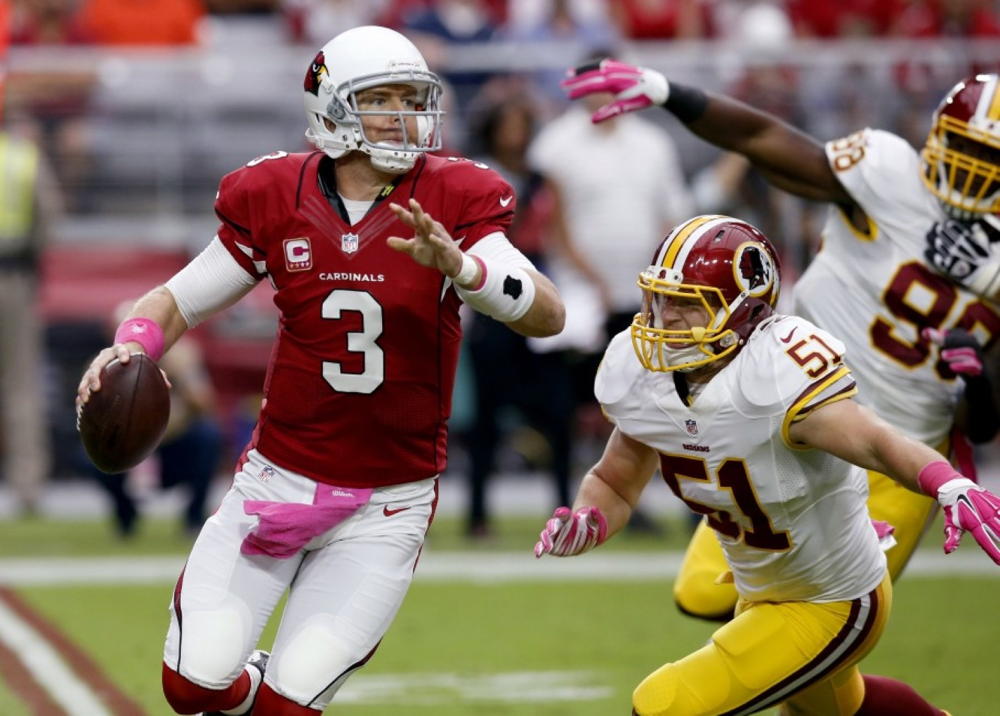 Fantasy Waiver Wire Pickups - 
LB Will Compton, Washington
Will Compton is a very athletic, high-effort, but raw IDP linebacker who is seeing more playing time due to the injury to Keenan Robinson. During the past two games, finally getting serious playing time, Compton has averaged 11.5 tackles, 7.0 solo tackles, 0.5 TFLs per game. He should be playing heavy again in Week 16, where he'll face run-heavy Philadelphia. He might be good for 10+ tackles this week. Compton is not a super-talent, but he is working hard, has NFL athleticism, and most of all, has clear opportunity right now.
 
CB Justin Gilbert, Cleveland
First and foremost—Justin Gilbert is a very talented IDP CB. However, he is just a rookie—and is very raw. It's easy to lose track of Gilbert, despite the fact that he was the #8 overall pick in the 2014 NFL Draft. He played right away for Cleveland, but was struggling in coverage (to put it mildly). He was 'benched' for all intents and purposes, and played sparingly for weeks. Of late, injuries have crushed the Cleveland secondary, and Gilbert is getting more playing time.
 
Gilbert has 0.9 PDs per game in his last eight games, much of that not starting or playing a ton. Two weeks ago, he picked off a pass and took it back for a 23-yard TD. That's his hidden value as a DB/CB…he was an all-world return man in college. Arguably, one of the greatest return men in the history of the NCAAs. When Gilbert gets his hands on the ball, he's electric. He is a TD waiting to happen…he's good enough that you might see him take some plays on offense in the future. Perhaps, even this week.
Joe Haden is questionable for Week 16, and they may force Gilbert into a pure starting role…and he faces either Cam Newton or Derek Anderson—it should be a fair opportunity for a pick. If Gilbert starts, and gets picked on--he might get his hands on an interception, and then watch the fireworks on the runback.
 
 
LB Kavell Conner, San Diego
Kavell Conner has been playing more and more as the season wears on, and now might have a clear shot at a full start in Week 16 with the season-ending injury to starting ILB IDP Donald Butler.
In the last five weeks, Conner has posted two games with eight tackles, while averaging 6.2 tackles and 0.2 sacks per game in that span.
Conner is not as physically gifted as the aforementioned Will Compton, but he is more experienced…and like Compton, Conner is in line to play a full game as a starter. He should be good for at least eight tackles this week, with a chance at popping double-digits. He also may nab a sack against the extremely sack-able Colin Kaepernick. One of the better fantasy pickups for this week.
 
*Our annual Fantasy Football Metrics.com Dynasty Stash 2014 package of reports are posting/updating through Weeks 16 and 17, and we are adding an IDP-only Dynasty Stash report as well. Go to Fantasy Football Metrics.com for more information.
 
-- R.C. Fischer is an NFL Draft analyst for College Football Metrics.com, and a football projections analyst for Fantasy Football Metrics.com. His group also provides player projections for Advanced Sports Logic's football software "The Machine."