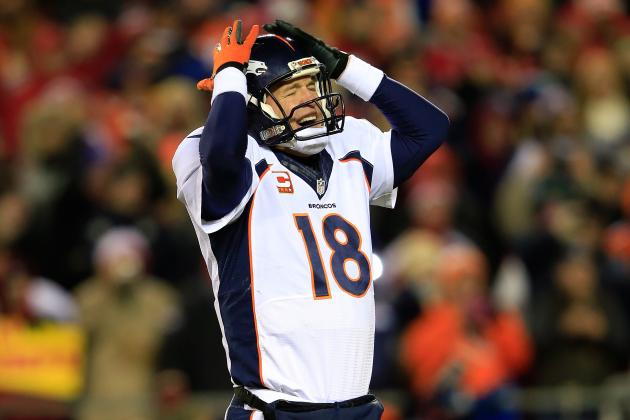 QB Fantasy Football News -
Broncos QB and perennial stud fantasy QB Peyton Manning has a long U-G-L-Y history of choking in the playoffs. The Broncos might have won the game against the Bills today, but Manning shot down fantasy owners during Week 14 with his worst performance in nearly six years of professional football.
This was a game where Peyton looked a lot more like his little brother Eli.
He finished with a disastrous stat line completing 14 of 20 passes for a scant 173 yards, NO TOUCHDOWNS and two picks. In standard and PPR leagues, he finished with two lousy fantasy points and sent many fantasy owners crashing out of the playoffs.
Even for the fantasy owners who are able to squeak through to the next round, their confidence in Manning has been shaken. Everybody has a bad day, but this was the first game where Manning had failed to record a touchdown since 2010.
Manning's amazing streak of 51 straight games with a touchdown fell three short of the mark set by Drew Brees between 2009-2012. But many fantasy owners who crashed out of the playoffs may be cursing Manning's name until next year's fantasy draft.
Stay tuned to Fantasy Focus for the latest QB news and QB fantasy news.