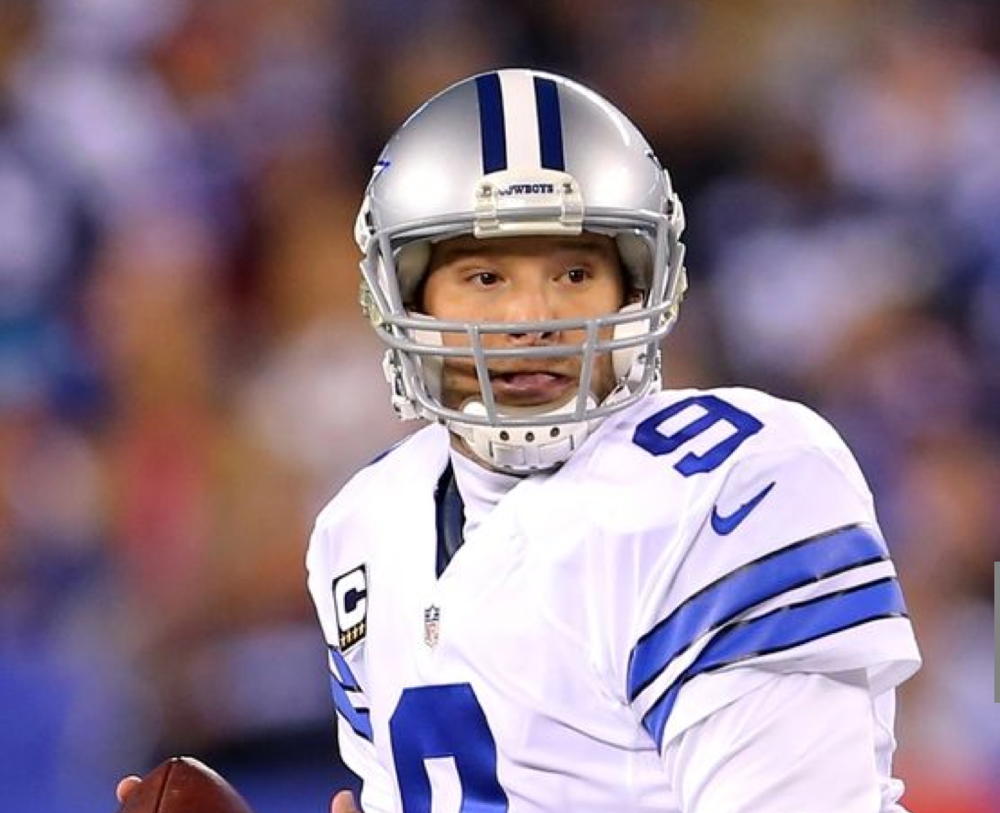 Sit
1. Cam Newton, CAR:
Cam Newton has a tough matchup ahead of him, as the Panthers head to Minnesota to take on the Vikings. After playing back to back weak defenses in the Eagles and Falcons, Newton is in for a rude awakening. The Vikings defense ranks 7th in the league in allowing just 223.5 passing yards per contest, despite being in a division that features Aaron Rodgers, Jay Cutler and Matthew Stafford. Newton has had a wildly inefficient season, comprised of 14 total touchdowns and 15 turnovers, and he should continue to struggle. Consider Cam Newton nothing more than a QB2 for Week 13.
2. Tony Romo, DAL:
Romo is coming off a spectacular 4 touchdown performance against the Giants, and has an easy opponent ahead of him. However, he's a still a very risky start solely due to fatigue. Romo has been dealing with back issues for the entirety of this season, and the very short period of recovery between weeks can't be good for his health. After playing Sunday night, he and the Cowboys were only given about 3 and a half days to prepare for their Thanksgiving day game with the Eagles. Expect fatigue to play a major part in limiting Romo from having a solid game. Consider Tony Romo a QB2 at best for Thursday.
Start
1. RB Andre Ellington, ARI:
Ellington has been struggling to get things going on the ground as of late (averaging 1.89 yards per carry in Arizona's last 3 games), but has a more than favorable matchup in the weak Falcons rush defense to help him turn things around. Atlanta ranks 24th in the NFL in giving up 125.8 rushing yards per contest, which should bode well for Ellington's big-game potential this week. He should be a lock for 20 touches once again, and have no trouble finding running lanes. Ellington can be utilized as a top 10 RB1 in fantasy leagues across the board, a must fantasy football start.
2. WR Reggie Wayne, IND:
Reggie Wayne is coming off a very bad game as he and Andrew Luck failed to get things going in the Colts' 23-3 win over the Jaguars, but he has a chance to redeem himself this Sunday. The Colts are set to square off against the Redskins, and Washington's questionable offense (with newly appointed starting QB Colt McCoy) will spend a lot of time on the sidelines, leaving Wayne and the rest of the Indy offense with plenty of chances to rack up some points. Reggie Wayne should be counted on to draw at least 8 targets, as he has in each of his last 7 games, and to produce at a high level for this Sunday. Consider Reggie Wayne a high-end WR2 in what should be an easy win for Week 13.
Stay tuned to ASL for the most complete fantasy sit start info!