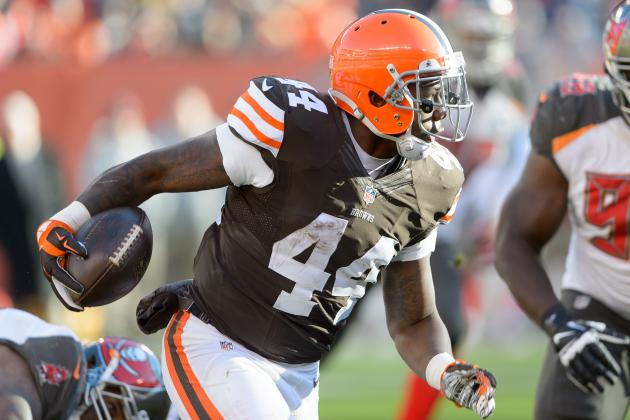 RB Fantasy Football News -
For a minute, it seemed like the Minnesota Vikings were in full panic mode. Adrian Peterson was basically suspended for the remainder of the year and out of nowhere, the Vikes signed free agent Ben Tate out of Cleveland.
Matt Asiata (concussion) and Jerick McKinnon (back) are both in RB news, dealing with injuries, but signing Tate seemed to be a bit of a mystery until Coach Norv Turner cleared things up when he stated the McKinnon is still the team's lead back and that Tate was an insurance policy back.
"Obviously, we're in a situation where we had one back that could practice, so the timing of (Tate) being released and the opportunity for us to add a back, certainly it was good timing,'' Turner said.
McKinnon returned to practice on Thursday and stressed that he was in no danger of missing the team's Week 12 matchup against the visiting Packers. The bad news is that Green Bay is scoring points so quickly, that team's are abandoning the run game shortly after kickoff.
Asiata is carrying a doubtful tag coming into Week 12 and Tate will need some time to get familiar with the playbook. McKinnon is the only viable fantasy RB option this week and Green Bay does allow 4.5 yards per carry.
ASL has the latest in RB fantasy news - stay tuned!