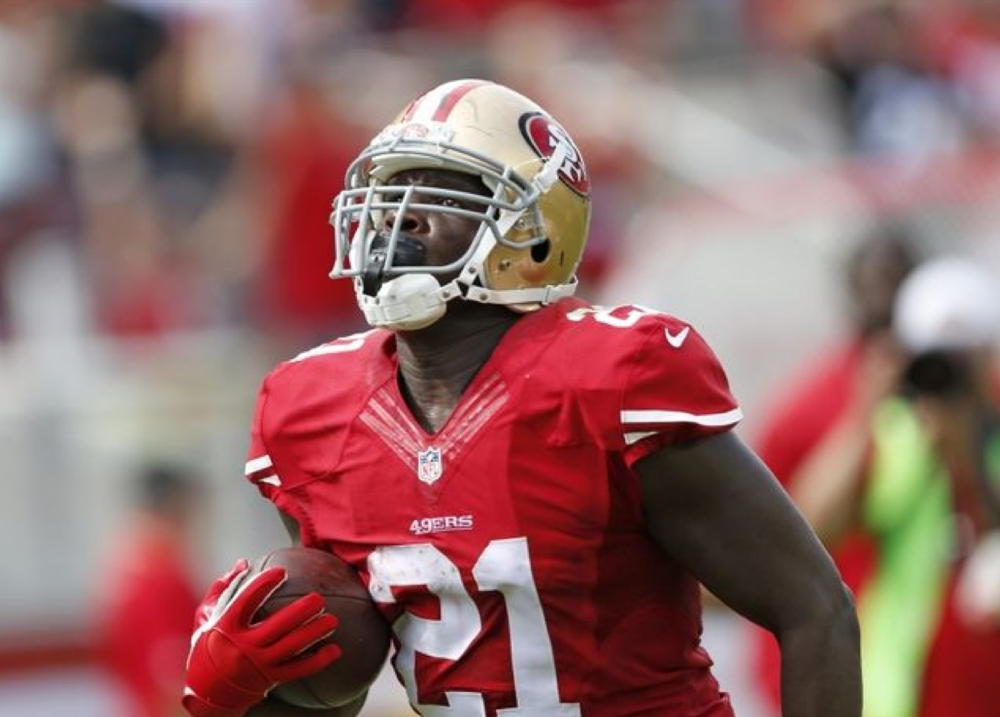 RB Fantasy Football News
Frank Gore fantasy RB owners were on the ropes before Week 10. Gore ran the ball just 9 times for 20 yards and no TDs during Week 7 and 14 times for 49 yards and no TDs during Week 9. (Week 8 was a Bye Week)
Between splitting time with Carlos Hyde and a pass first ask questions later offense, Gore's usage was on the a serious decline. But Week 10 provided rays of hope for what was starting to look like a lost season, landing Gore back in RB fantasy news.
Last week against the Saints, Gore got the ball 23 times rushing for 81 yards and touchdown. A more balanced run and pass attack by the 49ers made all the difference in the world for Gore. It also indicates that was once evolving as a running back by committee approach, is not going to happen. Hyde has clearly taken a backseat to the veteran touching the ball only 12 times during the team's last three games.
It's important to keep in mind that Gore's rushing numbers are NOT setting the world on fire. He's only averaging 3.5 yards per carry during his last four games, but it's clear that Niner's offensive coordinator Greg Roman trusts him over Hyde.
Gore should produce another strong game during Week 11 as the 49ers travel to the Meadowlands to take on a struggling Giants defense. The biggest obstacle for Gore owners right now is the 49ers remaining schedule with two of the team's next five games against the Seahawks.
For the most up to date RB news, keep following ASL!