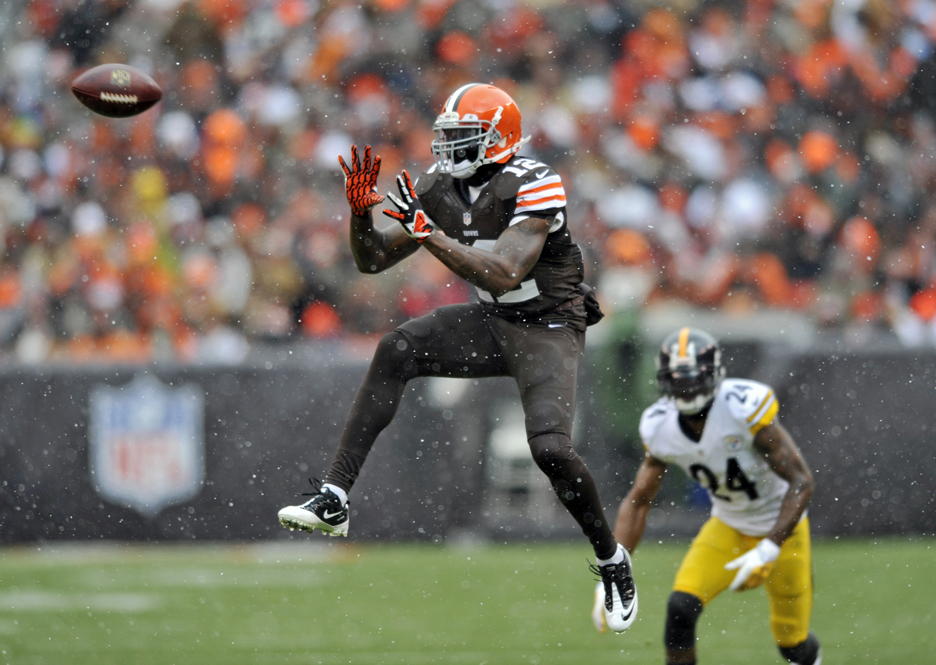 WR Fantasy Football News -
Josh Gordon, the number one scoring fantasy WR in 2013, is primed to make his 2014 debut during Week 12 against the Falcons. Surprisingly, Gordon is still not owned in 100% of fantasy leagues, and he absolutely needs to be. In 2013, Gordon posted the tenth most receiving yards in a single season in NFL history in only 14 games. In WR news, Gordon missed the first two games of 2013 due to another suspension and put up historic numbers with four different quarterbacks throughout the season. 
It's a bit of a stretch to predict the same type of production for Gordon this season after sitting out nearly three quarters of the year, but that's a risk every fantasy owner fortunate enough to own Gordon needs to take. Gordon put up monster numbers last year with several no-name quarterbacks and will instantly morph into the number one option for a Browns team that is surprisingly in first place 10 weeks into the season.
Some owners may want to see what type of numbers Gordon produces in his first game of the season before plugging him into their lineup, but it's hard to imagine that many owners couldn't use Gordon as a high-end WR2 or Flex play in Week 12.
There's a lot of speculation going around about what Gordon can accomplish once he returns to the playing field this season, but I've got a strong feeling I'll be hearing a lot of buzz about how "Josh Gordon won me my fantasy league this year" when it's all said and done. 
Look for Josh Gordon to put up top 10 fantasy WR numbers in Week 12 and for the remainder of the season which will make him a low-end WR1 and high-end WR2 starting in Week 12. The biggest concern for Gordon owners might be the fact that the Browns will likely be winning many of their remaining games and won't have to air it out on every down like they have in previous years when they had no running game.
Stay tuned to ASL for the best WR fantasy news.