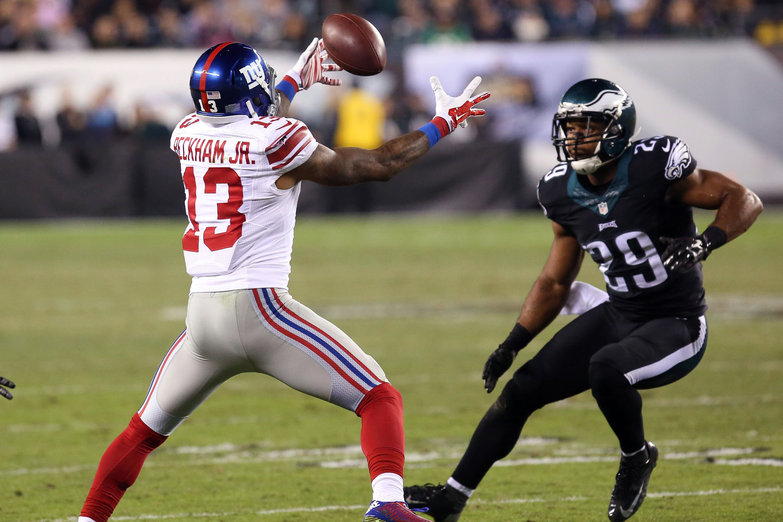 NFL Injury Updates - 
Calvin Johnson is very doubtful for Week 7 and has been a headache for fantasy owners, as he has been in our injury updates list constantly. Kelvin Benjamin is putting together an early season Offensive Rookie of the Year campaign and is also questionable for Week 7. Fantasy owners of both players need to start looking elsewhere to get through a tough Week 7 given the fact that Philadelphia and Tampa Bay are on a bye.
Calvin Johnson has not practiced once this week and has pretty much already been ruled out for Sunday's game against the Saints. Johnson missed his first game of the year last week against Minnesota, and Head Coach Jim Caldwell hasn't ruled out the possibility of sitting Johnson until after the Lions bye week in Week 9. Johnson has stated to the media that he will return when he feels like he can contribute at a high level.
While Fantasy owners selfishly want Johnson back in their lineup, it's better in the long-run to have Johnson sit out a few weeks and get back to producing Megatron numbers. With Detroit sitting at 4-2 and first place in the NFC East, they have the luxury of not being in a must-win scenario at home this week against a Saints team that struggles on the road. Megatron owners need to start looking for a replacement.
Kelvin Benjamin has yet to practice this week after suffering a concussion during Week 6 against the Bengals. Benjamin is considered questionable heading into Week 7 and Fantasy owners won't get much more information on Benjamin until Friday. Fantasy owners need to prepare for the worst if Benjamin is not cleared to play by Sunday.  Stay tuned to our fantasy injury updates to follow Kelvin's status.
Owners looking for temporary replacements for Johnson and Benjamin need to consider grabbing Andre Holmes or Odell Beckham Jr.
Raiders wideout Andre Holmes has established himself as Derek Carr's go-to receiver in Oakland. At 6'4" with break-away speed, Holmes has a lot of upside on a team that will be trailing a lot this season and will be getting a lot of garbage-time fantasy points this year.
With Victor Cruz out for the season, Odell Beckham Jr. has an opportunity to produce strong numbers on another team that might be trailing most of the year. Beckham has a favorable schedule down the stretch and will only get better as he gains experience during his rookie campaign.