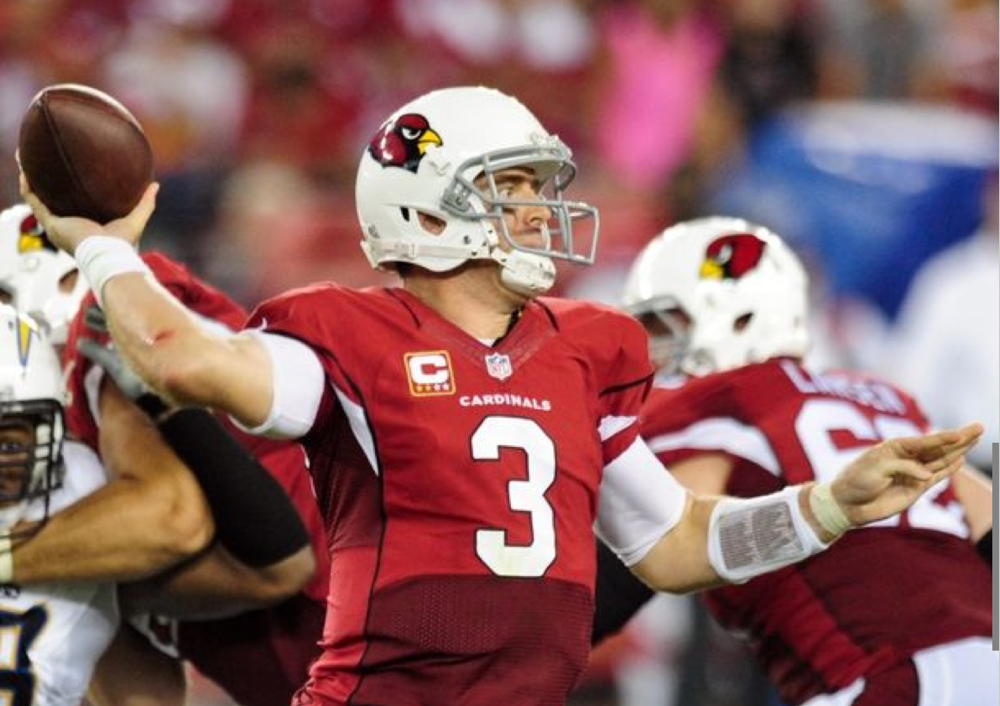 QB Fantasy Injury Updates - 
After being in the dark all week long, the NFL Network is reporting that Cardinals quarterback Carson Palmer is set to start against the WORST pass defense in the NFL, the Washington Redskins.

This comes on the heel of Friday's announcement that Palmer was only throwing at 80 percent in practice. Many fantasy owners have spent the entire week trolling the waiver wires to find a viable fill in for the Bye Week and staying tuned to injury updates.

There's a multiple questions swirling around fantasy owners about Palmer right now:

At little more than 80 percent, can he still "light up" the Deadskins?

The Redskins are tight against the run, will Palmer have to pass?

Palmer is certainly an older quarterback who is NOT very mobile, is this a re-injury waiting to happen?  Will he be back on the NFL injury updates list?

The answer to all of these questions is - YES!!

This makes Palmer a roll of the dice as a Bye-Week fill in. You could start him based on his HIGH upside or you could bench him because of his questionable health.

If you are a gunslinger in the fantasy football world and have ice in your veins, fire him up.

If you are a more conservative player, stay far, far away.