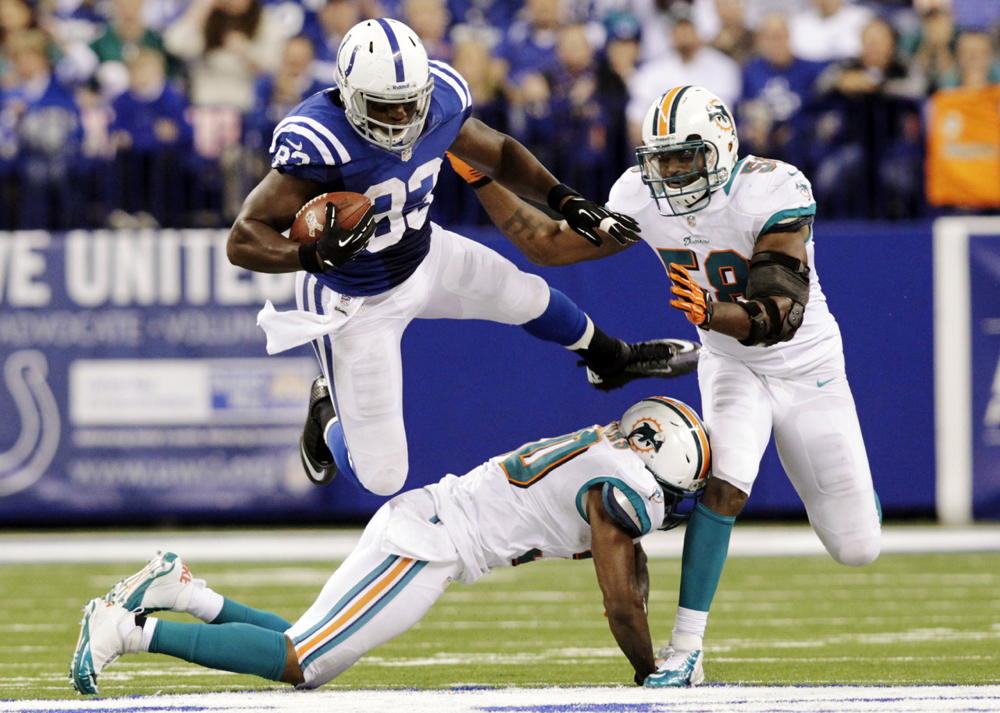 TE Fantasy Football News -
Alongside the running back position, tight end is one that doesn't have much depth. After fantasy TE studs Jimmy Graham, Julius Thomas, and Martellus Bennett (so far), there is a massive drop-off in production and consistency. There are a few tight ends trying to make their case as viable options for the remainder of the season, but temper your expectations.
Larry Donnell, Dwayne Allen and Austin Seferian-Jenkins have the athleticism and body-type to be decent fantasy football TE options, but which one will produce the biggest bang for your buck during the rest of the season?
Larry Donnell
While Giants tight end Larry Donnell will be hard pressed to ever duplicate his 3 score effort from Week 4 against the Redskins, he's certainly been one of the few bright spots for the New York Giants this season. It looked like the Giants might not win a game this year, until Eli and Donnell got on the same page and torched the Washington secondary in front of a national Thursday night audience.
At 6'6" and 269 pounds, Donnell is a mismatch for almost any linebacker or safety. Donnell won't stretch the field, but he's a great weapon in the red zone and has become one of Manning's favorite targets this year. With the Giants primed to be trailing in a bunch of their games, it's safe to say that Donnell will continue to see plenty of targets and will remain a TE1 for the rest of the year.
Dwayne Allen
There are many things to like about Dwayne Allen. He's on a great offensive team that scores a ton of points, but there just may be too many mouths to feed in Indy. Not only does Allen have to share targets with T.Y. Hilton, Reggie Wayne and Hakeem Nicks, but he has to share targets and playing time with fellow tight end, Coby Fleener.
Allen has actually produced decent fantasy numbers thus far (minus a goose egg in Week 2) but that's because he has three touchdowns. Without his touchdowns, his yardage and receptions are not enough to warrant Fantasy consideration. Unless Fleener is inactive for an extended period of time, Allen should not crack any starting lineups.
Austin Seferian-Jenkins
Austin Seferian-Jenkins comes from the new-age mold of Tight Ends. He's 6'5" and 262 pounds and the Bucs drafted him in the second round of the 2014 NFL draft in hopes that he would control the middle of the field and create match-up problems. 
Seferian-Jenkins hasn't been able to get anything going yet, but he's worth keeping an eye on and may be more productive with Mike Glennon at Quarterback. Seferian-Jenkins might be a few games or even a year away from fantasy relevance, but he has all the tools to be a Julius Thomas-type of player, he just needs more time to adjust to the speed and complexity of the NFL.