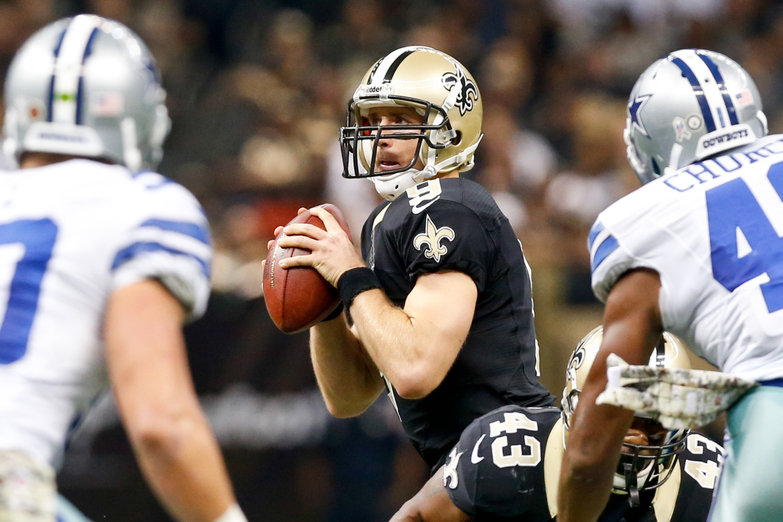 QB Fantasy Football News -
For the last 7 or 8 years, drafting a top Saints players meant money in the bank for fantasy owners. Whether it was stud fantasy QB Drew Brees, Jimmy Graham, Marques Colston, Darren Sproles or some other Saints player, they were likely a vital cog in the key to your fantasy success.

I'm not saying that this trend has come to an end in 2014, but it's certainly off to a shaky start. Continuing a disturbing trend from the second half of last season, the Saints are a "BAD" team any time they leave the city of New Orleans.

They are basically the best home team in football and one of the worst teams on the road. They haven't won on the road since Week 12 of last season and have now dropped six straight away games.

The key question for fantasy fans is NOT "Who are the Saints playing this week?" It should be, "Where are the Saints playing this week?"

In QB fantasy news, Brees was supposed to be a top two quarterback this season, but he's barely hanging on to the #7 spot just a shade above Joe Flacco.

Mark Ingram, the team's leading rusher, ranks 19th in RB fantasy points and hasn't played a snap since Week 2.

The Saints leading receiver is Brandin Cooks. He is well outside of the top 30 in WR fantasy points and Colston just barely squeaks into the top 50.

Credit to Jimmy Graham, he's at least in the top 3 for fantasy points in the tight end category and is the only Saints player who's providing any type of fantasy punch for your team.
Stay tuned to Fantasy Focus for more QB news.