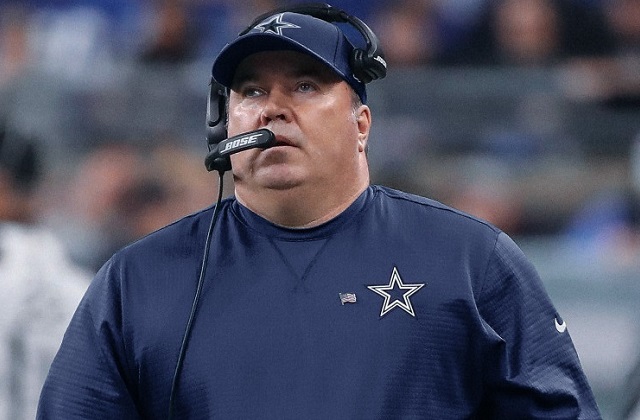 Written by Tyler Norberg
05 March 2020
When it comes to great players and great coaches, one can always argue who makes who: does the coach and his system make the player or does the player and his talent make the coach. What if Tom Brady had Jim Zorn instead of Belichick? What if Bill Walsh had Bill Kenney and not Joe Montana? The scenarios are endless, but the consensus is that there is no doubt of the impact a coach has on a team. So here are the ranked top-5 most impactful coach signings this offseason.
5. Matt Rhule, Panthers Head Coach
I've deemed the Panthers new hire as the least impactful of the new hires for the main reason being that Christian McCaffrey is already at his ceiling, meaning his numbers can't get much better. First time NFL head coach, Rhule, comes off of a 3-year head coaching stint with the Baylor Bears turning the team around from a 1-11 finish just two seasons prior to an 11-3 2019 finish. He will run an aggressive offense with the main focus on the run. More deep balls will be thrown next year off play action, which mean some big plays for D.J Moore and Curtis Samuel. The Panthers offense was ranked 19th last year in terms of yards per game; look for that number to jump above league average with CMC eyeing another 1000 rushing and receiving year with 100 plus catches.
4. Joe Judge, Giants Head Coach
For the first time, Judge departs from his position as the Patriots special teams coordinator in which he spent nine years and won three Super Bowls with the team. He has never been an offensive or defensive coordinator and has mostly worked special teams for the majority of his short coaching career. He gets a shot with a solid young and upcoming offense in the Giants with the likes of Daniel Jones, Saquon Barkley and Evan Engram as well as second year wide out Darius Slayton who had the 5th most receiving yards amongst rookie receivers in 2019. Top RB, Saquon Barkley, only averaged 16.5 carries a game last season, ranking 11th in the NFL. Look for that number to skyrocket next year as the rookie head coach will rely on his star running back.

3. Ron Rivera, Redskins Head Coach
The first coach on our list with prior head coaching experience and on-field experience, Riverboat Ron Rivera. He's coming off a 9-year stint with the Panthers, which included a Super Bowl appearance just a few years ago. His impact will be seen immediately and mostly on the defensive side of the ball with great young talent at the helm. In the last three NFL drafts, the Redskins have drafted a player for their defensive line and again will spend a top pick on another pass rusher in Chase Young. This is music to Rivera's ears. Keep an eye out for all that young talent to find their stride next year under Rivera's military and strict defensive-minded coaching style. Dwayne Haskins should be excited as well. When Rivera was hired in 2011 by the Panthers, they drafted Cam Newton in the first round who went on to win rookie of the year then MVP a few years after. Now with Rivera coming to Washington he already has a strong big body QB who can fling the ball downfield. Dwayne will only get better. In his last 3 starts of the season he had 564 passing yards, 5 TDs and only 1 interception on a 67 completion percentage. With Ron's guidance the sky is the limit for the 23 year old QB. Last year Panthers WR DJ Moore had 135 targets and finished the year with over 1,000 yards. Now the Redskins number one WR Terry McLaurin, who is coming off his rookie year in which he had over 900 yards receiving, his numbers will take a big jump including him getting a minimum of 120 targets. He is a pure route runner with great hands and Rivera will get him the ball. He will be a solid WR2 in 2020. With Rivera steering ship look for this young up and coming team to turn some heads next year.
2. Kevin Stefanski, Browns Head Coach
After working for the Minnesota Vikings for 13 years. Kevin Stefanski couldn't have asked for a better opportunity than to start his head coaching career with the Cleveland Browns. This offensive minded head coach has a plethora of talented weapons including Odell Beckham Jr., Jarvis Landry, Nick Chubb and the under utilized first round pick TE David Njoku. While Stefanski served as offensive coordinator last year, the Vikings ranked 6th in rushing yards while only surrendering 96 penalties ranked 7th least in the league. In Comparison to the 122 penalties committed by the Browns which ranked 4th most. Stefanski will bring discipline to Cleveland, significantly cutting down on penalties. This signing means wonders for a high powered rushing attack with Nick Chubb leading the way. The ability to run the ball more on first and second down with less drive-killing penalties that force third and longs will create extended drives, leading to greater touchdown upside for the offense as a whole.
On the other side of ball Cleveland's pass defense was solid last year, ranking 7th in the league in passing yards per game. This trend will undoubtedly continue with the growth of young CB's Greedy Williams and Denzel Ward. Thanks to Stefanski, this team has the potential to make the playoffs due to a vast improvement on both the offensive and defensive side of the ball. Yes, the Browns hype last year didn't result to anything (besides Chubb), but Stefanski is the coach this team needs, not Kitchens. Better ball control lead by a strong run game, play actions will help open up the field for Baker Mayfield. This is Mayfield's best bet to show the Browns organization he was the right draft pick now that he has a decent coach at the whiteboard.
1. Mike McCarthy, Cowboys Head Coach
This was a pretty easy number one because of the pure disparity between McCarthy and the Cowboys former coach, Jason Garrett. Garrett should have never been the head coach of the Cowboys. Boom. Shots fired, I know. The difference is night and day when you compare the two. On paper, the Cowboys have a top-5 roster in the NFL. Now you put McCarthy at the helm, who led the Packers to 8-straight playoffs between the years 2009-2016. There's no competition regarding a Dak Prescott vs Aaron Rodgers argument, Rodgers is clearly the front runner, but Dak did put up career highs in yardage, touchdowns and yards per attempt last year. Prescott with get even better next year with McCarthy at coach, as he's already proven how he can grow a young QB (i.e., Aaron Rodgers). McCarthy had two RBs with multiple 1,000 plus seasons with Ryan Grant and Eddie Lacy. Now you give him a top-3 running back in Ezekiel Elliott! With McCarthy's offensive expertise, look for Zeke to rush for a career high next year. If they keep Dak and Amari Cooper, they will have one of the most high powered offenses in the league carrying them to the playoffs. McCarthy is ranked 30th all time in head coaching wins at 125. Now with a new high powered team and a 5 year contract, the former cheese head is sure to finish out his career in Dallas with even more wins and retire as a sure fire Hall of Famer.