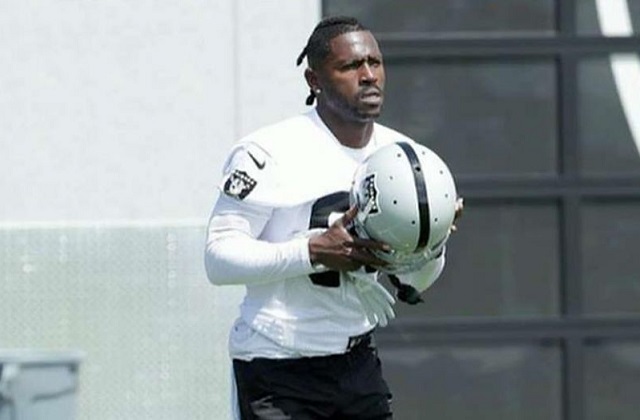 Written by Todd Lewys
15 August 2019
As the 2019 season - and a host of fantasy draft parties - approaches, there's never been more uncertainty surrounding marquee players prior to the start of an NFL season. To pick high, or wait to pick in a later round - that is the question.
Le'Veon Bell:After a year away from the game, can Bell be as productive with the Jets as he was in Pittsburgh without running mates Ben Roethlisberger and Antonio Brown? Is Bell as good as he says he is? We'll find out in short order.
Antonio Brown:The mercurial wide-out is battling a bad foot and adjusting to a new helmet, not to mention a new quarterback in David Carr. With the focus on him - and defenses keying on him - can Brown dominate in Oakland the way he did in Steeltown without Roethlisberger and Bell there to deflect attention from him?
Carson Wentz:The 6'5" pivot showed promise in his rookie year, but has missed eight games due to injury over the past two seasons. Can Wentz - who arrived at training camp in the best shape of his career - stay healthy for 16 games and lead the Eagles to the promised land?
Eli Manning:Can the two-time Super Bowl champion return to the form he showed during his glory days, or will his erratic play continue? With Odell Beckham Jr. gone to Cleveland, his only reliable weapon is RB Saquon Barkley. If the Giants' offense bogs down, chances are first-round draft pick, QB Daniel Jones, will see some playing time this season despite owner John Mara's comments to the contrary.
Kyler Murray:Expectations in Arizona are high for the 2018 winner of the Heisman Trophy. True, the mobile Murray dominated in college, but the NFL is a different story. Young QB's usually have to go through a steep learning curve before achieving success. It would be the exception, not the norm, for Murray to step in and light up the league right away. He will, eventually. But not right away, if you use history as an indicator.
Baker Mayfield:As impressive as he was in 2018, Mayfield finds himself in a different set of circumstances in 2019. The Browns have loaded up on offense and defense, and have been projected to be a Super Bowl contender. Can the strong-armed Mayfield dodge a sophomore slump and excel under the weight of sky-high expectations?
Ezekial Elliott:If his holdout goes long-term, can he step back in and produce at the level he has over the past few years? Elliott is a key cog in the Cowboys' offense. If Jerry Jones doesn't sign him ASAP, Dallas could be on the outside looking in come playoff time.
Nick Foles:With a big contract and no longer in a supporting role, can Foles step in and produce as an uncontested number one starter in Jacksonville? It's a whole different ball game being a starter. Does Foles have the self=belief and swagger that's required to carry an offense - and perhaps a whole team - on his shoulders?
Joe Flacco:Don't look now, but the Broncos are looking to the former Ravens star QB to jump start their offense. It remains to be seen if Flacco has anything left in his tank to do that - or if he has the weapons surrounding him to strike fear into opposing defenses.
Saquon Barkley: After his breakout rookie season, the 2018 NFL Offensive Rookie of the Year will be a marked man in 2019. Without Odell Beckham Jr. in the fold, the Giants' offense will run primarily through Barkley. If other players don't step up (hello, Eli Manning), it could be a long season for the budding superstar.