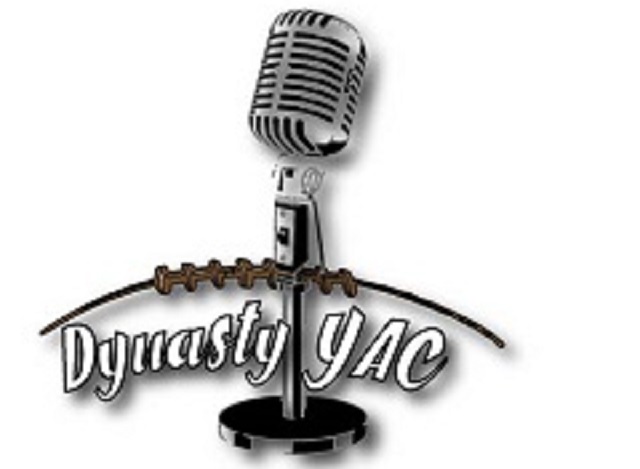 Written by Levi Andrew
13 August 2018
ASL's Levi Andrew brings you his new episode of Dynasty YAC. Check it out and subscribe on all podcast services.  
On Episode 6 of Dynasty YAC Levi (@LeviAndrewFF) and Pete (@_PeteLaw) talk some RB's on Devy Dive, give you our Top Training camp battles and talk some trades. We both discuss our hate for Ronald Jones while breaking down Bryce Love. If you have questions about Doug Baldwin, we breakdown what his injury could mean. Follow us on Twitter @DynastyYAC, shoot us some questions and/or thoughts. 
Please subscribe, rate and review. The 5 Stars on iTunes really helps.
iTunes: https://itunes.apple.com/us/podcast/dynasty-yac/
Podbean: http://www.podbean.com/media/share/pb-gvzax-94a23b
Stitcher:https://www.stitcher.com/s?fid=206655&refid=stpr
Google Play: https://playmusic.app.goo.gl/?ibi=com.google.PlayMusic&isi=691797987&ius=googleplaymusic&apn=com.google.android.music&link=https://play.google.com/music/m/Iivikgxdefqstabtzf7fp5rs424?t%3DDynasty_YAC%26pcampaignid%3DMKT-na-all-co-pr-mu-pod-16
Spotify: https://open.spotify.com/show/0kLXGj3waOi7mIwsKs7li2
Never miss ASL's latest fantasy sports news. Send us an email at This email address is being protected from spambots. You need JavaScript enabled to view it. and list the sports you are interested in (NFL, NBA, MLB, NHL, EPL) to start receiving ASL's newsletter.