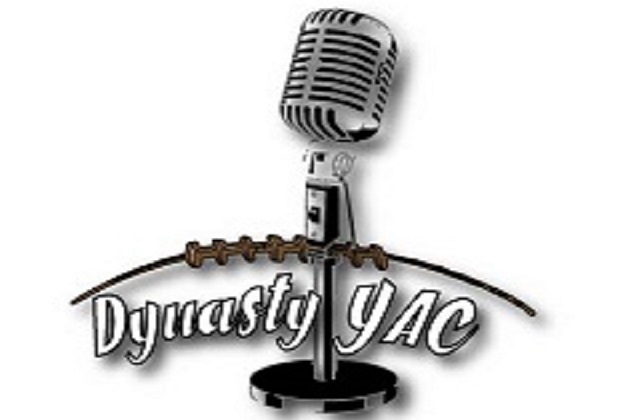 Written by Levi Andrew
28 July 2018
On episode 4 of Dynasty YAC, Pete (@_PeteLaw) and I (@LeviAndrewFF) discuss Kenyan Drake vs. Kalen Ballage: Who should win the starting job in Miami and whom do we support? Then we take a devy dive on some QBs this week, Georgia's Justin Fields and Florida's Trevor Lawrence to be exact. We also go over the poll we posted on @DynastyYAC's Twitter the other day: Who is a WR no one is talking about that could have a good season? That leads right into some dynasty WR talk.
Intro/outro is "Too Trashed for Love" by Mugly. Find them on iTunes.
Join us and please subscribe, rate and review!
iTunes:  
https://itunes.apple.com/us/podcast/dynasty-yac/id1408498232
PodBean: 
http://www.podbean.com/media/share/pb-gvzax-94a23b

Play Thrive Fantasy! Because Daily Fantasy is better with player prop bets.


Stitcher:
https://www.stitcher.com/s?fid=206655&refid=stpr
Google Play: 
https://playmusic.app.goo.gl/?ibi=com.google.PlayMusic&isi=691797987&ius=googleplaymusic&apn=com.google.android.music&link=https://play.google.com/music/m/Iivikgxdefqstabtzf7fp5rs424?t%3DDynasty_YAC%26pcampaignid%3DMKT-na-all-co-pr-mu-pod-16
Never miss ASL's latest fantasy sports news. Send us an email at This email address is being protected from spambots. You need JavaScript enabled to view it. and list the sports you are interested in (NFL, NBA, MLB, NHL, EPL) to start receiving ASL's newsletter.