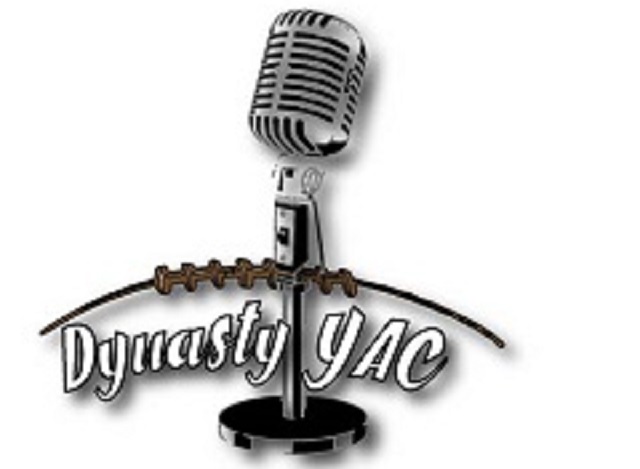 Written by Levi Andrew
24 July 2018
On Episode 3 of Dynasty YAC, Levi (@LeviAndrewFF) and Pete (@_PeteLaw) go over their startup league, "Heisman to Halas" and what it consists of. Then the guys take a devy dive into some wide receivers. We also go over a poll we posted on @DynastyYAC's Twitter: What QB has more dynasty value?
Join us and please subscribe, rate and review!


iTunes:  
https://itunes.apple.com/us/podcast/dynasty-yac/id1408498232
PodBean: 
http://www.podbean.com/media/share/pb-gvzax-94a23b

Play Thrive Fantasy! Because Daily Fantasy is better with player prop bets.
Stitcher:
https://www.stitcher.com/s?fid=206655&refid=stpr
Google Play: 
https://playmusic.app.goo.gl/?ibi=com.google.PlayMusic&isi=691797987&ius=googleplaymusic&apn=com.google.android.music&link=https://play.google.com/music/m/Iivikgxdefqstabtzf7fp5rs424?t%3DDynasty_YAC%26pcampaignid%3DMKT-na-all-co-pr-mu-pod-16
Never miss ASL's latest fantasy sports news. Send us an email at This email address is being protected from spambots. You need JavaScript enabled to view it. and list the sports you are interested in (NFL, NBA, MLB, NHL, EPL) to start receiving ASL's newsletter.