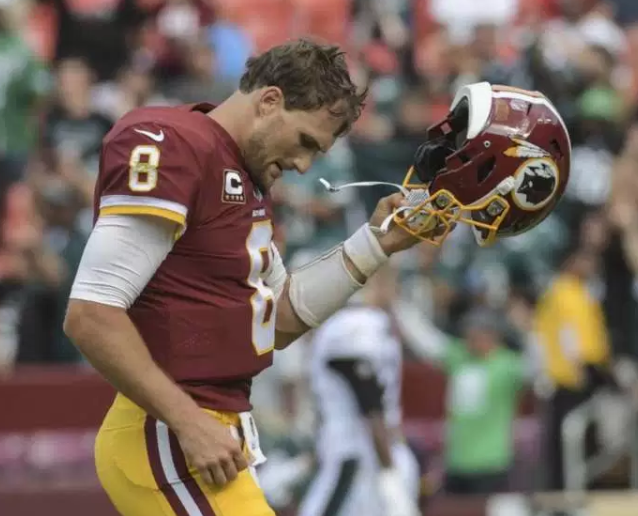 Written by John Adams
14 September 2017
BUST - Kirk Cousins, QB, Washington Redskins
The Redskins offense was in complete disarray during Week 1 against the Philadelphia Eagles. With DeSean Jackson and Pierre Garcon playing for new teams, 'Skins quarterback Kirk Cousins was out of sorts. He lost two fumbles while throwing for a pedestrian 240 yards and one touchdown. A trip to Los Angeles to face the Rams will NOT make things any better. Cousins needs to bang off the rust and get his offense in sync before fantasy owners stick him back in their lineup.
BUST - Dez Bryant, WR, Dallas Cowboys
Many fantasy owners are still hoping for great things out of Dez Bryant, but it's probably NOT going to happen this week as the Cowboys visit the Mile High City in Denver. Even though Dallas QB Dak Prescott peppered Bryant with nine targets in Week 1, Dez managed only two catches for 43 yards. You can probably expect the same tired production from Bryant against a hungry Broncos secondary. Sure, Dez will have some good games at some point in the season, just don't expect it to happen on the road versus Denver.
BUST - Adrian Peterson, RB, New Orleans Saints
It's very early in the season, but Saints RB Adrian Peterson is already sparring with head coach Sean Payton and that's a BAD sign. Peterson wants the rock but got to play only nine snaps, playing well behind Alvin Kamara and Mark Ingram. He finished the day with six carries for a whopping 18 yards and will likely see limited action again this week as the Saints host Tom Brady and the Patriots. The Patriots are coming into New Orleans with a nasty chip on their shoulder and will likely take command early in the game. When the Saints are playing from behind, Peterson will be riding the pine.